Friday, 3rd February 2023
Valentine's Day at Queen Vic Market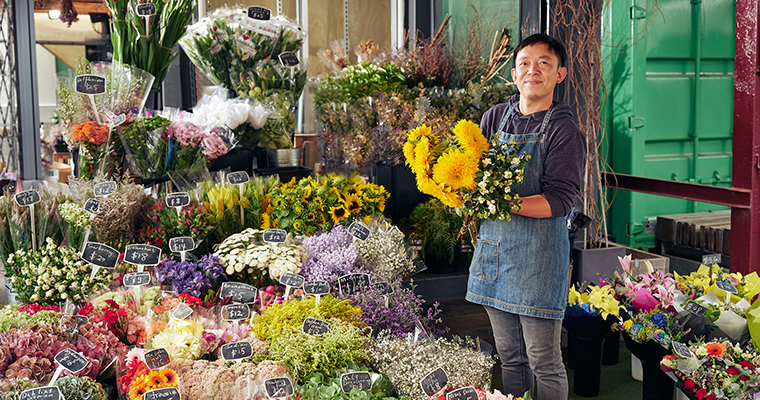 Valentine's Day is just around the corner, and we've got you covered with all things gifting at Queen Vic Market. Explore an abundance of unique and one-of-a-kind trinkets, wares and yummy treats, you're sure to find something memorable. So, let's get started!
American Doughnut Kitchen: A gift for everyone! Delicious, warm, fluffy hot jam doughnuts that won't fail you. Find American Doughnut Kitchen at Queen Street (directly in-front of the Information Hub).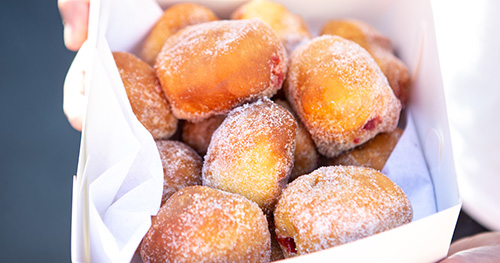 Bruce Goose: Grab a pair of quality, quirky matching socks that are sure to make them smile. Find Bruce Goose at RL Shed, Stall 2-4.
Ferguson Plarre Bakehouse: Sweeten up their day with Valentine's Day-themed treats. Think heart-shaped biscuits, heart-layered cakes, and cupcakes topped with cute decorations – you won't be able to resist. Find Ferguson Plarre Bakehouse at the Dairy Produce Hall, Shop 77-80.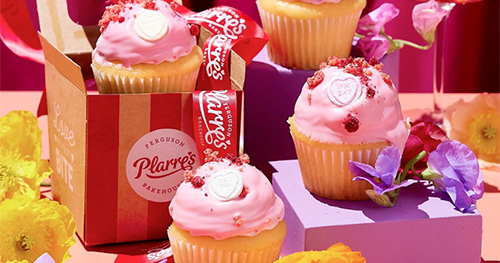 Iris Photography: Create a stunning work of art and capture your loved one's eye with stunning prints and jewellery. Find Iris Photography at String Bean Alley, Container 22.
Jen's Craft: Shop beautiful sterling silver jewellery and accessories that is sure to make their day. Find Jen's Craft at L Shed, Stall 97-98.
Joe Leuzzi Flowers: Keep it classic and spoil your loved ones with life's simplest pleasures. Pick some loose stems, arrange your own, or buy a pretty ready-made bunch. Find Joe Leuzzi Flowers at Therry Street, Shop 90.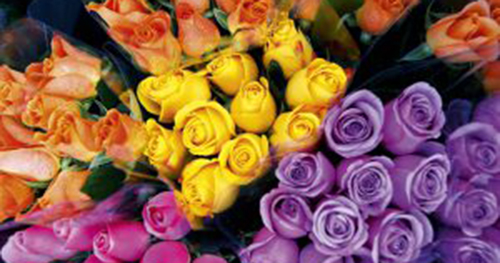 Koko Black: Because who doesn't love choccies. This Valentine's Day, receive a $2 heart pop with any Valentine's Day gift pack. Find Koko Black at the Dairy Produce Hall, Shop 71-72.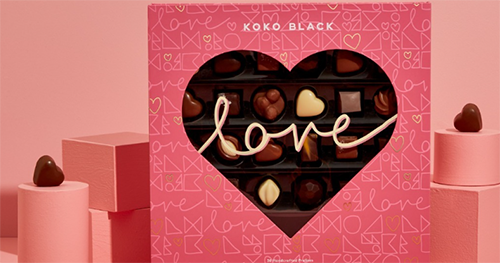 Only Mine Chocolate: Sweet as it is thoughtful, gift their limited Valentine Collection, including an assortment of their finest milk, white and dark chocolate. Get in fast before they're gone. Find Only Mine Chocolate at 13 Dhanga Djeembana Walk (opposite Queen Vic Market).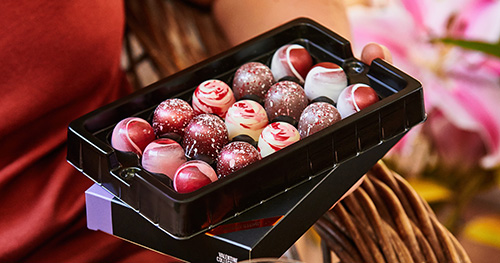 Parlour: Spoil them with luxurious fragrances and refreshing diffusers, or set the mood with their boujee candles. Find Parlour at 111 Victoria Street.
Petal Melbourne: Gift the ultimate self-care essentials with lush skincare, soothing aromatherapy oils – and relaxing teas. Find Petal Melbourne at String Bean Alley, Container 7.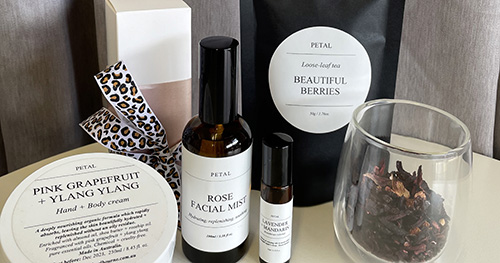 QN Flowers: From romantic roses to fun, colourful mixed bouquets – QN Flowers has you covered with options for every budget. Find QN Flowers at String Bean Alley, Shop 3.
Victoria Market Gifts and Engraving: Gift something personalised and one-of-kind with unique engraving across your choice of heart pendants, hook bangles and more. Find Victoria Market Gifts and Engraving at K Shed, Stall 27-28.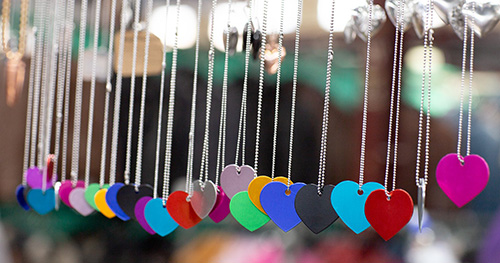 Queen Vic Market Online: Shop all the spoils of the Market from the comfort of your own home. This Valentine's Day, gift an Online eGift Card and let your loved ones enjoy market fresh produce from Queen Vic Market Online delivered to their home or office.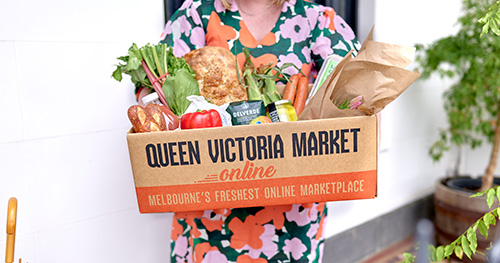 Ultimate Foodie Tour Gift Cards: Surprise your favourite foodie with the ultimate culinary experience. For a limited time, enter code 'BEMYVALENTINE23' at checkout for 20% off on Gift Card purchases.