Monday, 29th October 2018
3 Ways with Lychees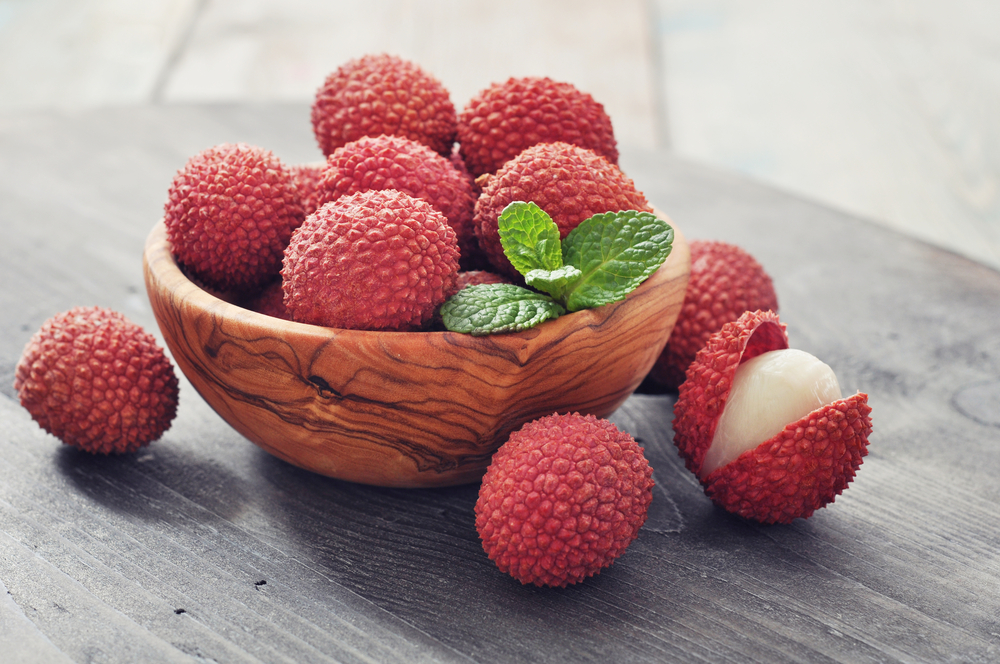 Lychee would have to be one of the most refreshing fruits for spring, and we're very fortunate to have it abundance this November. Read to discover three mouth-watering recipes for you to put to the test this November.
Lychee ice cream (with an ice cream maker)
Pour 1 ½ cups of full cream milk and 2 cups of peeled and deseeded lychees into a blender and blend until smooth. Transfer into your ice cream maker and add 3 cups of heavy cream and ½ cup of sugar. While your ice cream maker does its thing, chop the remaining 1-cup of the lychee into little chunks and add it to the ice cream machine. Serve immediately.
Lychee pancake topping
Love pancakes and want to try something a little different? This lychee pancake topping is perfect for brekkie or dessert. Add 1 cup of water and 1/3 cup of caster sugar into a small pan. Bring to the boil and stir until sugar has dissolved. Add the finely grated citrus zests of one lime, one lemon and one small piece of ginger. Simmer for ten minutes or until syrup has thickened and is beginning to turn golden. Remove from heat and leave to cool. Stir in the 12 quartered, peeled deseeded lychees until well mixed. Allow two pancakes per person, drizzled with the caramelised lychees and a spoonful of vanilla ice cream.

Lychee Martini
This delicious lychee martini recipe is the perfect way to cool down on a hot day. Place 3 peeled lychees (with seeds removed), 1/2 pear, 1/2 a lime and a handful of mint leaves in a strong glass. Use a muddler to press all of the ingredients together. When the fruit has broken down and a thick slush has formed, add 1 shot of vodka and 3 ice cubes. Add all ingredients to a cocktail shaker and shake for around 40 seconds. Strain the liquid over your martini glass, add remaining lychee to garnish.