Tuesday, 20th November 2018
Mango three ways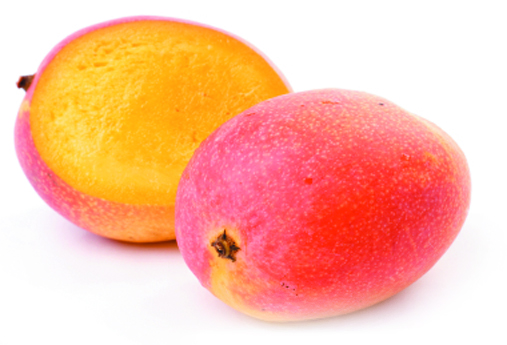 Summer is here and so are mangoes! We've put together some deliciously refreshing summer recipes that you can use all season long. From our favourite thick mango smoothie to savoury mango prawn skewers, we've got you covered – sweet or savoury.
Thick mango smoothie
This delicious mango smoothie is perfect on a hot summer's day. Just pour one cup of milk and 1 cup of Greek yoghurt into a blender. Add 1 ½ cups of ice, 1 tablespoon of honey and a dash of vanilla. Chop up one banana and one mango and add them in. Blend all ingredients together and serve immediately. Tip: Add chia seeds or muesli (or both) and have it for breakfast.
Mango sorbet with an ice cream maker
Nothing beats a sorbet for dessert in summer and this super easy recipe is going to be your new best friend. Start off by pureeing 5 mangoes in a blender or food processor until smooth. Then, combine ½ cup of water, 1 tsp lime zest, ¼ cup  of lime juice and ¼ cup of sugar in a small saucepan and cook on medium heat until sugar dissolves. Add the liquid to the mango puree and chill in the fridge for around 5 hours. Then add it to your ice cream maker. Once you're happy with the consistency, serve immediately.
Mango and Prawn skewers
Now for something savoury. This recipe for mango and prawn skewers is great on the barbecue. You'll need around 16 prawns to make 4 skewers, so feel free to increase the quantities as required. Place the prawns in a bowl with 1/3 cup of sweet chilli sauce, 3 garlic cloves, around 4-5 tablespoons of olive oil, a cup of chopped coriander and around a tbsp of grated ginger. Make sure your prawns are generously coated, then refrigerate for around 20-30 minutes. Thread your prawns onto a skewer with a chunk of mango in between (you'll need around 2 large mangoes chopped into chunks. Grill on the barbecue for 2-3 minutes each side or until just cooked and serve with your fave dipping sauce.