Friday, 22nd December 2017
Buche de Noel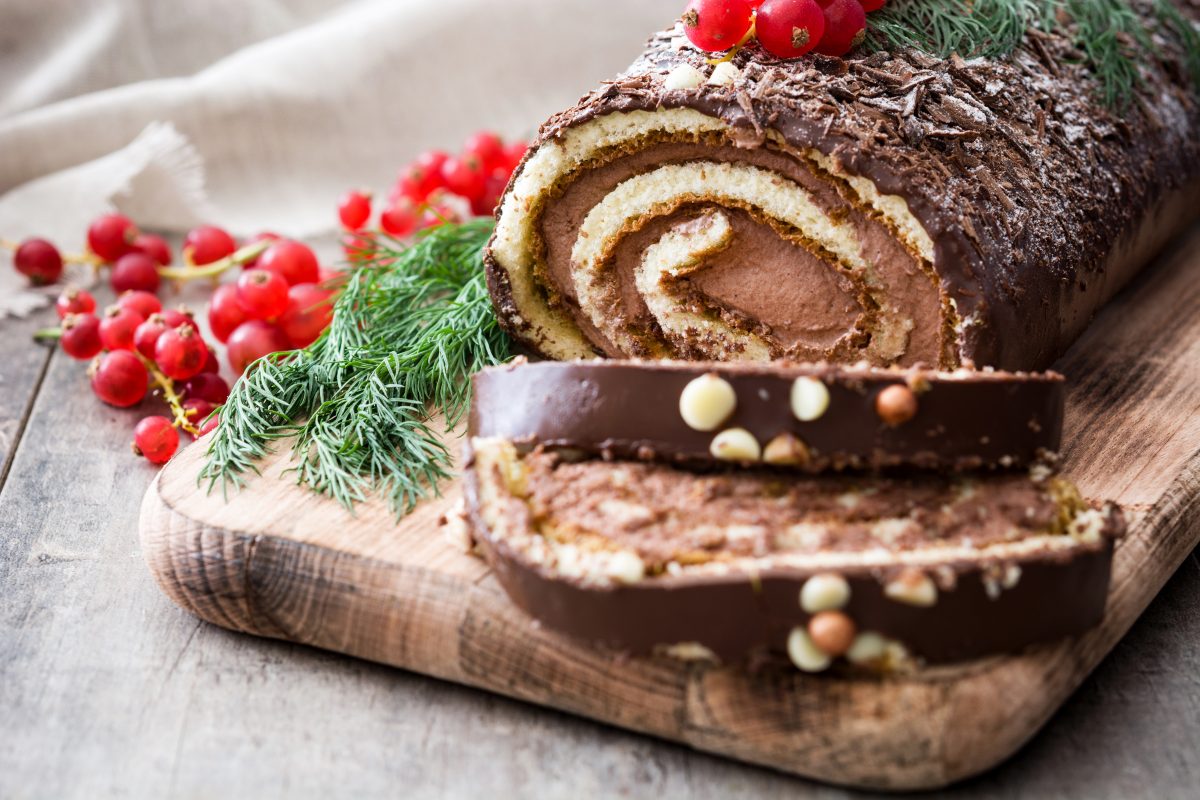 Traditionally served at Christmas in France, this sweet chocolate roulade is perfect for an Australian Christmas dessert. I have added fresh berries soaked in rosewater and a rose petal garnish to give it a lovely summer feel.
Chocolate sponge
3 eggs
1/2 castor sugar
1/3 cup cornflour
1 tsp baking powder
2 tbsp Dutch cocoa (M & G Caiafa)
1 tbsp rosewater (M & G Caiafa)
300ml thickened cream
Line a 25 x 30 cm Swiss roll pan with baking paper.
Beat eggs until thick and creamy, gradually add sugar and beat until dissolved.
Gently fold in sifted cornflour, baking powder and cocoa.
Pour into pan and bake in a moderate oven for 10 to 15 minutes or until sponge feels springy to touch.
Take out of the oven and turn out onto a fresh sheet of baking paper. Gently peel original sheet of baking paper from sponge.  Now roll from the sponge from the short side, keeping the baking paper within the roll. Allow the sponge to cool whilst rolled up.
When the sponge roll has cooled, unroll and lightly baste with a pastry brush dipped in rose water. Whip the cream until stiff and spread on the sponge then roll the sponge again, peeling the baking paper off as you go.
Place on a plate, cover lightly with cling wrap and refrigerate for several hours or overnight.
Chocolate cream icing
300ml thickened cream
300g dark couverture chocolate, grated (M & G Caiafa)
Warm the cream over a very low heat until just simmering. Take off the heat and quickly stir in the dark chocolate, until completely melted. Refrigerate several hours or overnight.