Wednesday, 22nd April 2020
Gewurzhaus' twist on the Anzac Biscuit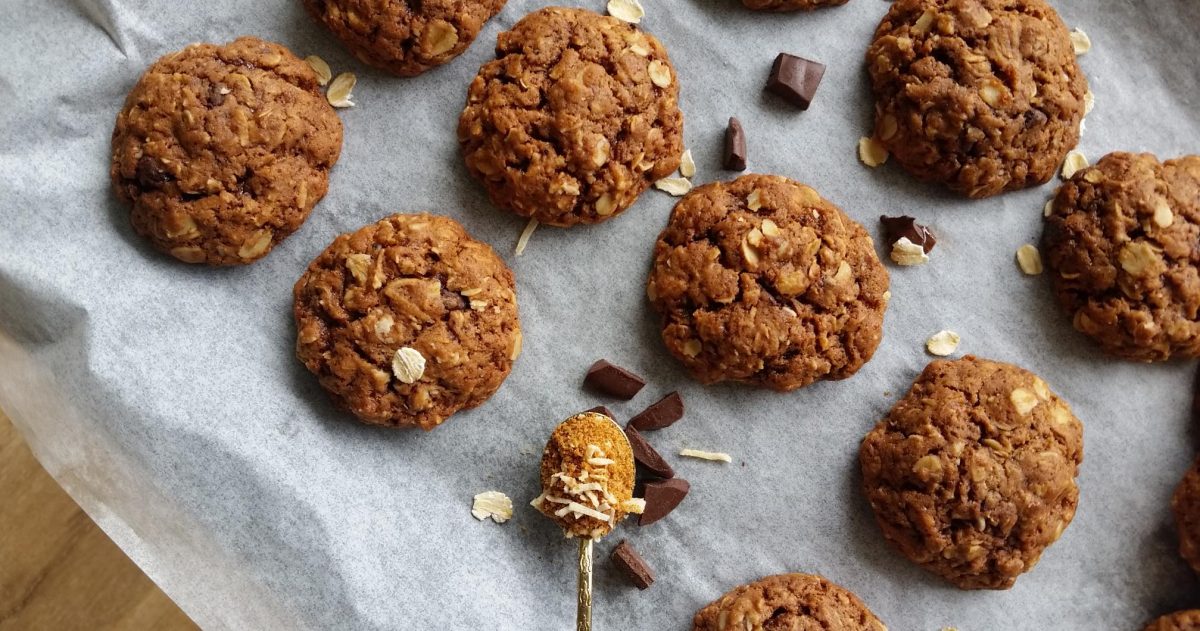 An Aussie icon, great with a cuppa or as an afternoon treat for the family – learn how to bake Anzac biscuits with a chewy twist with our friends at Gewürzhaus.
Ingredients 
1 ¼ cup rolled oats
1 cup plain or all-purpose flour
125g or ½ cup butter, chopped
2 tbsp golden syrup or honey
1/2 tsp bicarbonate of soda
Optional: 1/2 cup dark chocolate chips or chunks
Directions 
1. Preheat oven to 160°C and line a large baking tray with baking paper.
2. Combine oats, flour, Coco's Organic Coconut Blend and bicarbonate of soda in a bowl.
3. Melt butter, golden syrup/honey and 2 tablespoons of water in a saucepan over medium heat and then add butter mixture into oat mixture, stir to combine. Optional: Once combined, add in the chocolate chips and incorporate into the mixture evenly.
4. Using a tablespoon, scoop level mixtures into the palm of your hand and roll into balls. Place on trays, 5cm apart.
5. Bake for 12 minutes or until golden brown.
Remove from oven and stand on a cooling rack for 10-15 minutes, to allow the biscuits to slightly harden before serving.
Share your creations with us on Instagram by tagging us at @vicmarket.