Thursday, 15th February 2018
Lettuce Sauerkraut – Sustainability Series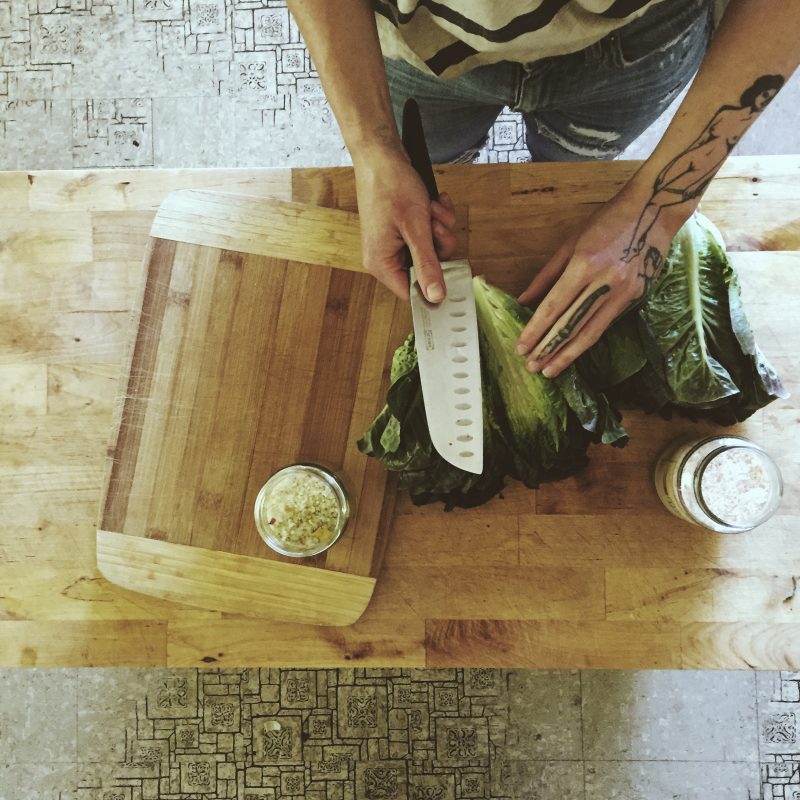 Lettuce Sauerkraut
Lettuce (as many heads or leaves as need preserving)
Sea salt (1/4 tablespoon of salt for every one cup of lettuce)
Water as needed
1. Wash lettuce and remove any brown leaves. Depending on the type of lettuce, there are a few preparation options. For a crunchier lettuce like a romaine or a sturdy leaf or iceberg lettuce, shred it like cabbage for sauerkraut. For a softer-leafed lettuce, cut lettuce into pieces as wide and long as the diameter of your jar. *Put aside two large leafs of lettuce to be used in the packing.
2. Place cut lettuce into a bowl and sprinkle with salt. Using your hands, mix together to coat the lettuce in the salt, and gently squeeze to release the lettuce brine.
3. Firmly pack the lettuce into jars. Once packed, *take the two larger leafs of lettuce, fold and place these on top of the packed lettuce inside the jar- press on these to submerge the lettuce in the brine. Close with the lid.
4. Find a warm place to store the jar to begin the fermenting process, such as a windowsill or on top of the fridge. This part of the process takes 2-3 days and the gas will build up with the activation. Open the lid to release the gas, and move the jars to the fridge.
Lettuce sauerkraut is a delicious addition to salads, on top fritters, omelettes, and in wraps.