Thursday, 7th March 2019
Persian Mint Cup Tea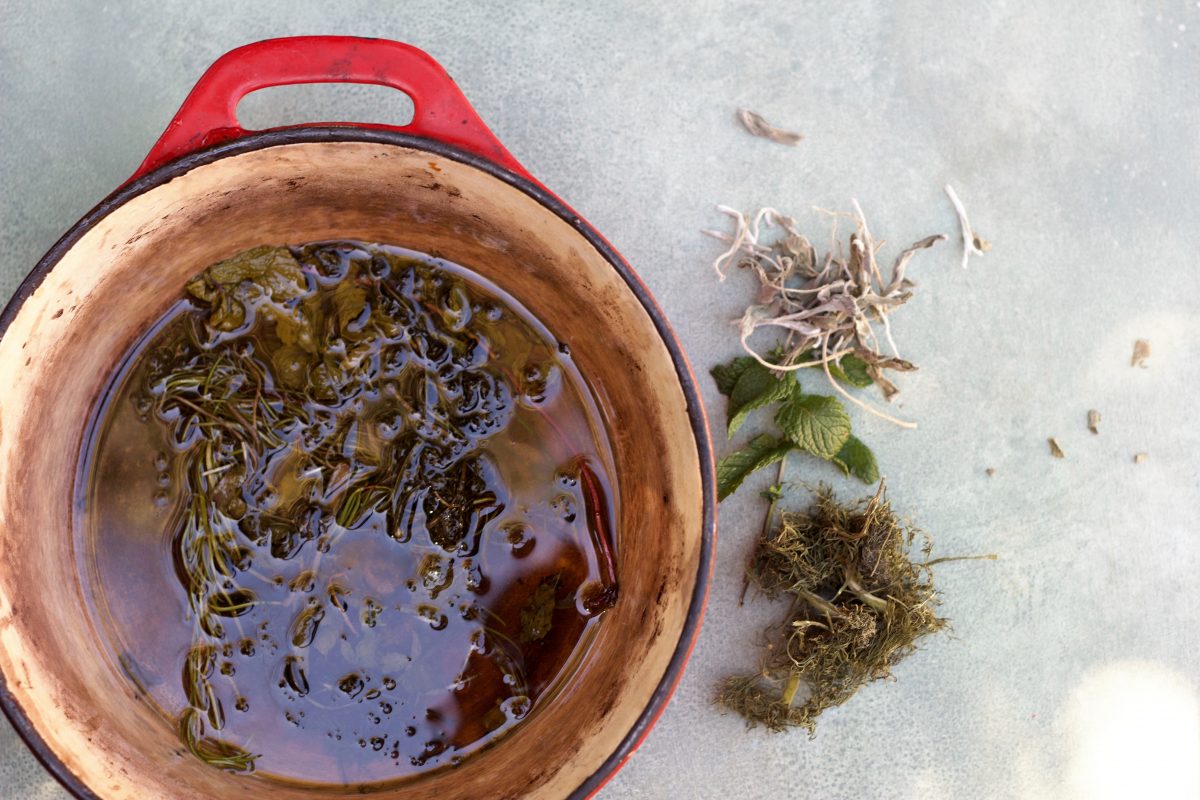 A well matched summer syrup recipe that can be used equally as a dressing or as a base for an iced drink or cocktail.
Serves 4
2 cups water
1 cups sugar
1/2 cup white wine vinegar (white vinegar can work but increase sugar to 2 cups)
8 bunches mint (dill, rosemary, bay leaf, sage, basil, carrot tops, stems can also be used)
Tumeric and saffron can be added
Instructions:
Put water and sugar in a pan, bring to a boil and then allow to reduce and thicken slightly- approximately 10 minutes.
Pour in vinegar, and herbs, allow to simmer for 5 minutes then turn off heat and allow to sit for up to an hour to infuse. Add tumeric, saffron at this stage if using.
Strain herbs.
Serve cold as a cordial with ice and fresh water. 1 tablespoon to each glass, or to taste. Garnish with fresh mint.
Recipe & Closed Loop Kitchen Tips:

– Can be used as a dressing for salads, particularly with lettuce and pomegranate
– A great way to utilise leftover herb stalks