Wednesday, 20th November 2019
Summer Fruit Salad with Zabaglione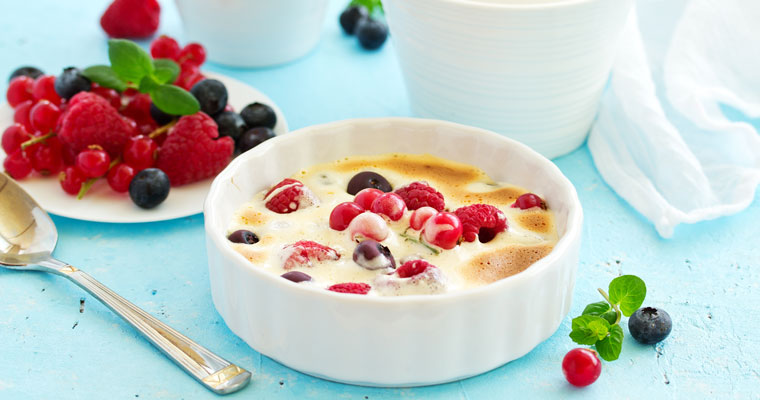 Celebrate summer with a delicious fruit salad recipe from Chef Daniel Wilson.
Ingredients:
2 peaches
1 punnet raspberries
1 punnet strawberries
1 punnet blackberries
5 egg yolks
50gm sugar
100ml sparkling wine or moscato
250ml thickened cream, whipped to soft peaks
Method:
Fruit salad
Dice the peaches and halve the strawberries then toss gently together. Reserve with the rest of the berries.
Zabaglione
Place the egg yolks, sugar and sparkling wine into a glass or stainless steel bowl over a saucepan with a small amount of gently simmering water in it (bain marie) and whisk constantly until very light and mousse-like but holding its shape. Place the bowl that the zabaglione is in over a bowl of iced water and stir frequently to take the heat out of it. Once cool gently fold in a third of the cream. Once incorporated add the rest of the cream and fold gently until smooth. NB: This can be done up to 12 hours before serving, just cover and keep in the refrigerator until needed.
To serve
Divide the peach & berries between 4 glasses/bowls. Spoon a quarter of the zabaglione on top of each fruit salad and enjoy!