Wednesday, 5th December 2018
Summer Market Stir Fry with Watermelon Chestnuts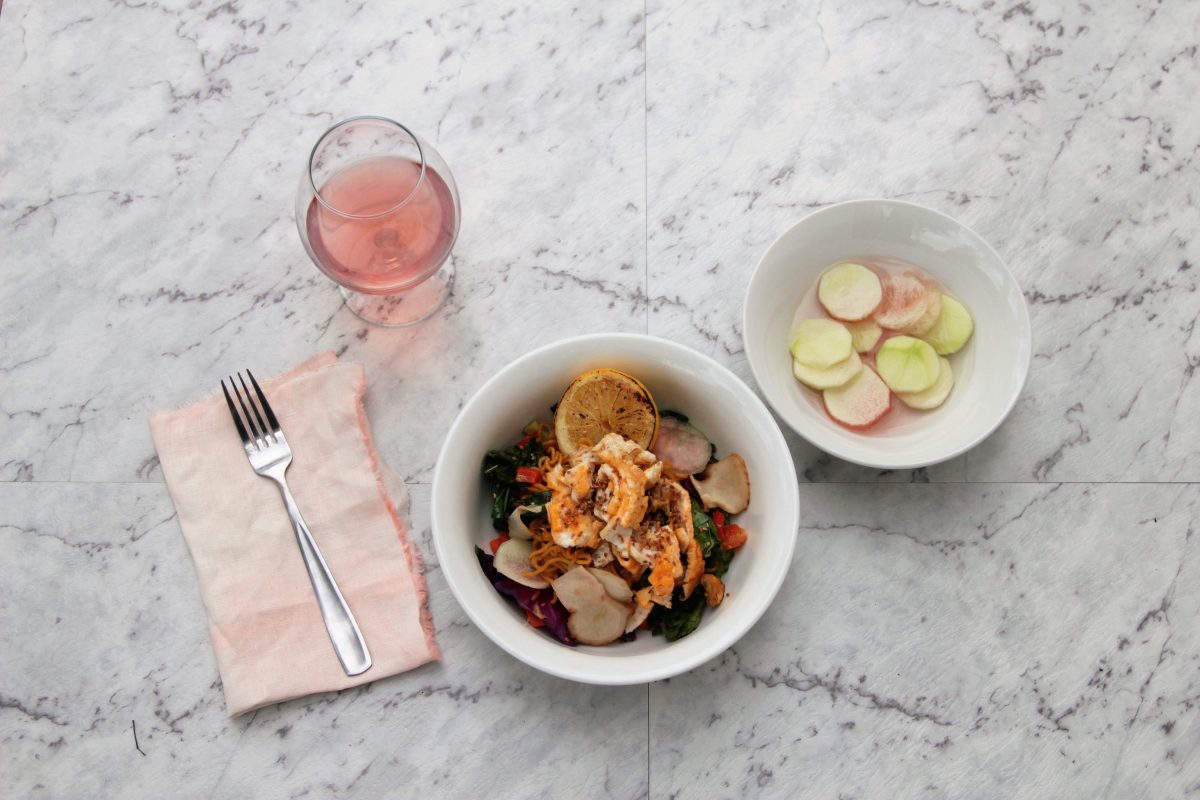 This is a fast, refreshing recipe that will utilise your watermelon chestnuts and the summer seasonal market harvest.
Ingredients 
1 tbs peanut oil
1 onion
1 packet of Asian wheat noodles
2 1/2 tbs light soy sauce
2 1/2 tbs vegetable stock
1 tsp freshly minced garlic
1 tsp freshly minced ginger
1 cup snow peas
1/2 cup bean sprouts
1/2 cup watermelon rind, chopped into bite sized pieces
1 1/2 tsp sesame oil
1 capsicum, julienned (to serve)
1/2 cucumber, julienned (to serve)
1/2 cup watermelon, chopped into bite sized pieces (to serve)
Fresh coriander (to serve)
Method
Following packet instructions for cooking noodles. Rinse under cold running water. Drain, set aside.
In a wok or large saucepan on medium-high heat, add the peanut oil and onion, cook for 2 minutes or until golden.
Add the garlic, ginger and snow peas, cooking for 1 minute or until aromatic. Add the bean sprouts, soy sauce and stock. Toss to combine.
Remove from heat and stir in the sesame oil, coriander and all remaining ingredients.
Tips
Stock can be substituted with water.
Any left over coriander can be easily dried on a window sill in full sun then stored for longer in a jar. Ensure herbs are completely dry before storing, and add some rice grains to the bottom of your jar to prevent moisture from growing.
Recipe by Jessie at Leftover Lovers.