Monday, 19th November 2018
Sweet Summer Glaze Ham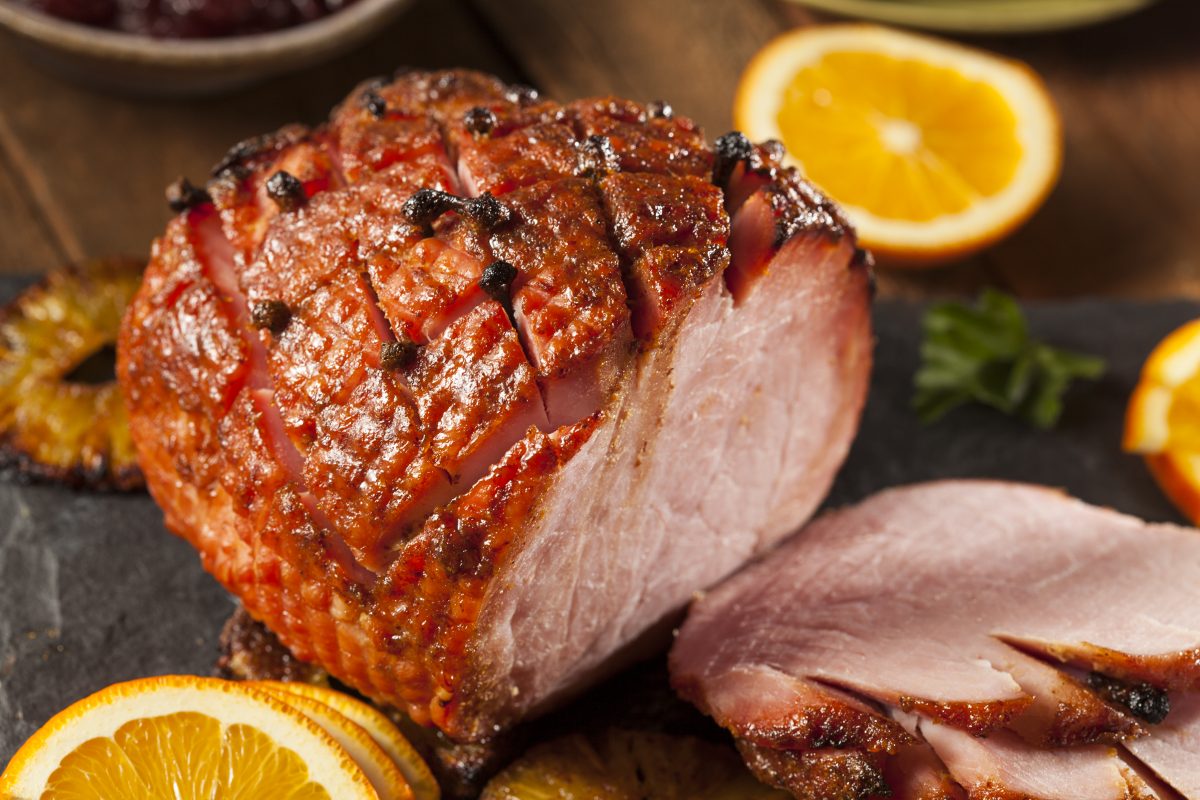 A great recipe for your festive ham or even just a summer treat to share with friends. This recipe comes to us from W.R.King, located in the Meat & Fish Hall.
Ingredients
4 – 5kg half leg of ham on the bone (skin on)
80 mls (1/3 cup) unsweetened pineapple
juice
1/3 cup apricot jam
¼ cup soft brown sugar
¼ cup fruit chutney
1 tbs teriyaki sauce
1 tbs clear honey
2 tsp dried rosemary leaves
Ground black pepper to taste
Whole cloves to decorate
Method
Preheat the oven to 170 degrees C. Combine pineapple juice, apricot jam, soft brown sugar, fruit chutney, teriyaki sauce, honey, rosemary and pepper and mix well. To prepare the ham, score the skin around the ham bone where it joins the meat. Run a knife under the skin to separate from the fat. Work your fingers in between the skin and the fat to lift off and discard the skin. Place the ham on a rack and set on top of a deep tray, to catch the cooking juices. Score the fat 5 mm deep into a diamond design. Stud with cloves.
Pour 2 cups (500 ml) water into the tray, to prevent drips from burning. Brush one-third of the glaze over the ham. Bake for 1.5 hours. Glaze ham every 20 minutes or so, until caramelised. Top the drip tray up with water as required. Remove ham from the oven. Serve warm, at room temperature or chilled.