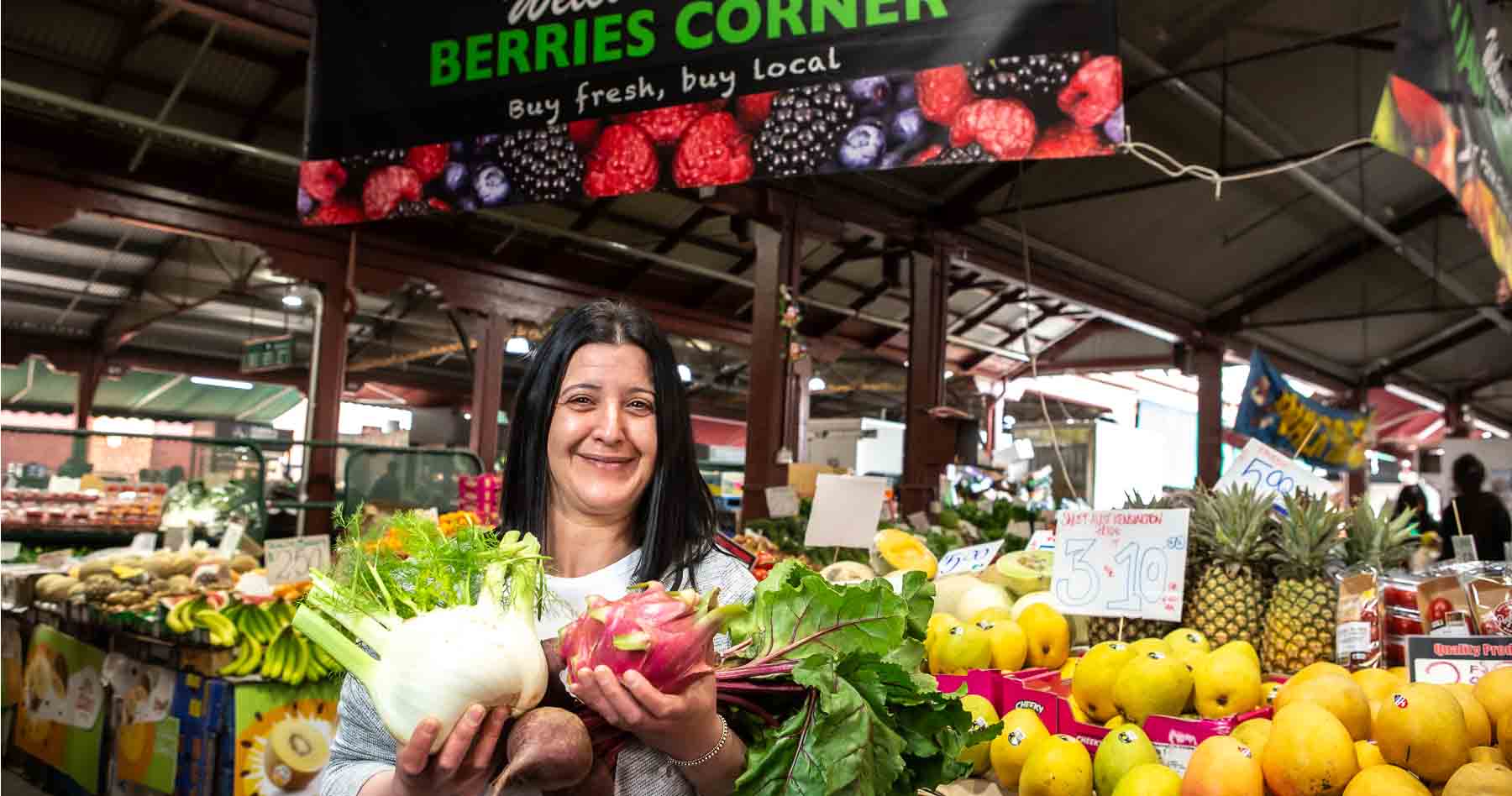 Tuesday: H Shed Stall 21-25
Thursday: H Shed Stall 21-25
Friday: H Shed Stall 21-25
Saturday: H Shed Stall 21-25
Sunday: H Shed Stall 21-25


0412 592 759
Berries Corner are a walk-through self serve shop, offering a broad range of fresh fruit and vegetables. Take one look at their incredible range of berries and it will leave nothing to the imagination as to why they are named Berries Corner. Expect the freshest produce every day, direct from Melbourne's wholesale market.
Staff Wanted! Great opportunity to work in our vibrant fruit & veg stall at the iconic Queen Victoria Market. Please contact Belinda Vitalone to apply on belindavitalone@bigpond.com or 0412 592 759.
Can't make it to the Market? Shop the Berries Corner on Queen Vic Market Online and enjoy home delivery.
Click here to browse more traders at Queen Vic Market.
Show me where this trader is on
Tuesday
Thursday
Friday
Saturday
Sunday