Friday, 15th December 2017
BBQ Sambal Prawn with Bean shoot Salad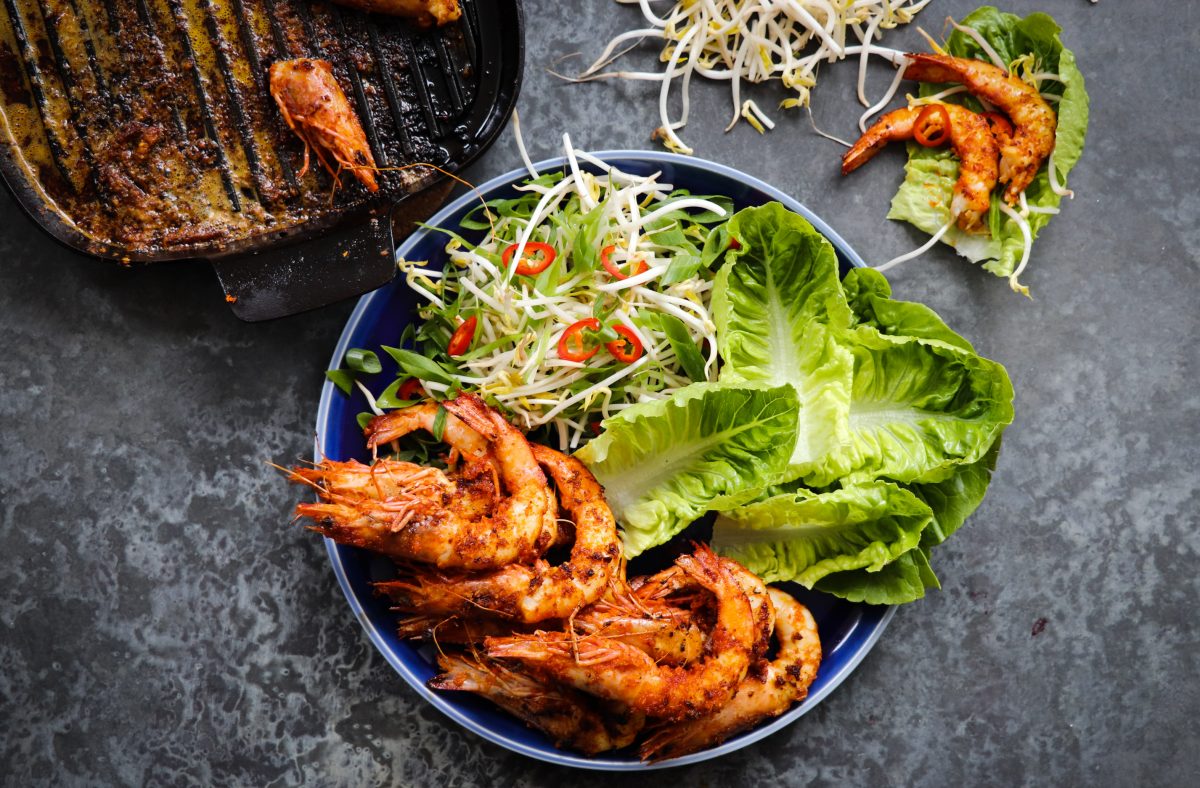 Ingredients

12 Prawns, body peeled with the head and tail left in tact
1 tbsp. vegetable oil
1 tsp salt
3 tbsp. Sambal Nasi Lemak
3 tbsp. desiccated coconut
1 head of cos, leaves separated and washed
3 cups of bean shoots
3 sprigs of spring onion, finely sliced
1 red chilli, finely sliced
1 cup of fresh coriander leaves
juice of 1 lime
1 tsp sesame oil
Directions
Preheat you BBQ to a high heat.
In a large mixing bowl add your prawns, vegetable oil, salt and sambal and using your hands gently fold the prawns through the ingredients until they are evenly covered with the mix. Add the desiccated coconut and toss through until the prawns are coated. Place the prawns onto your bbq and grill each side for 1-2 minutes being careful not to overcook. Remove the prawns onto a serving platter before assembling the salad.
In another large mixing bowl add the bean shoots, fresh chilli, spring onion, coriander, lime juice and sesame oil and toss to combine. Check and adjust the seasoning if needed. This should be a bright zesty salad to compliment the rich spicy prawns.
Place the salad next to the prawns and serve with the cos leaves. Wrap a small amount of salad and a prawn in each leaf before enjoying.