Welcome to the official website of Queen Victoria Market, Melbourne's iconic Marketplace.
A Brief History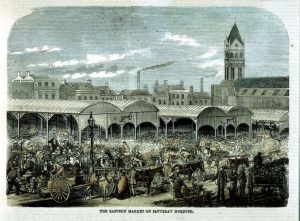 Officially opened on 20 March 1878, the Market has been serving the people of Melbourne for more than 140 years. The Market has seen many transformations and was added to the National Heritage List in recognition of its links to the early colonial population of Melbourne and its ability to demonstrate the principal characteristics of a 19th century metropolitan produce market.
Also known affectionately as 'Vic Market' or 'Queen Vic', the Queen Victoria Market has been the heart and soul of Melbourne for more than a century. An historic landmark spread over two city blocks, it's a vibrant and bustling inner-city market where you can shop at over 600 small businesses for everything from Australian fruit and vegetables, local and imported gourmet foods, clothing and souvenirs.
Click here for more information about the Market's history.
Come and Visit Us
The Market is open five days a week: Tuesday, Thursday, Friday, Saturday and Sunday. Click here for a full list of our trading hours.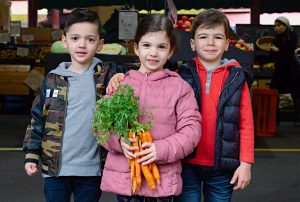 Experience our Ultimate Foodie Tour 
Experience the Market at its liveliest on our Ultimate Foodie Tour. Led by your local Market guide, you'll discover the very best produce on offer, learn fascinating history and uncover the specialty foods you can buy. Click here to book a tour today. Please note our tours are not currently running during COVID-19.
Commitment to Sustainability 
Queen Victoria Market has implemented a number of initiatives to enable shoppers to shop with sustainability and the environment in mind.
In May 2019, the Market introduced a market-wide ban of single use plastic bags and straws.
Visitors to the Market have a variety of options available to shop without plastic bags – hire a trolley from Market Espresso, buy a reusable bag from the Queen Victoria Market Visitor Hub, or fill a cardboard box from Pick-A-Box locations on Queen Street and I Shed.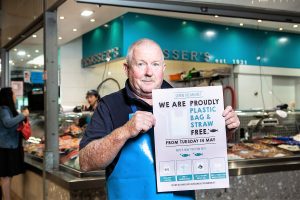 The Market also has five worm farms on site which can receive 2kgs of fresh food waste each day. This waste is converted into nutrient-rich fertiliser by the worms which then is used around the Market in potted trees and plants.
For more information on sustainability at the Market, click here.
Stay up to date with us! 
Want to stay in the know with us here at the Market?
Sign-up to our monthly enewsletter here.
Follow us on Facebook.
Follow us on Instagram.