Queen Victoria Market showcases Melbourne's diverse and vibrant small business community. Home to more than 600 small businesses, shop the market for Melbourne's best fresh produce along with an incredible range of specialty goods from Melbourne's best makers and creators.
Meet the freshest faces of Queen Vic Market including:
Original Chai co guarantees you a passport to India with their arrival back into QVM. They brew the freshest Masala chai on the spot with NO power or machines. Transport back to each region of India with each sip of chai and each bite of their delicious kebab buns or a variety of other delicacies.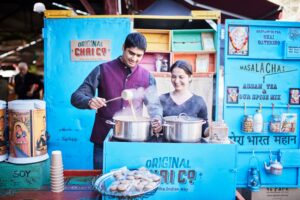 Juicey Brucey Burgers specialises in crafting fresh, homemade smash burgers using the finest ingredients sourced from the Market. From their charming Juicey Brucey Burger trailer, they serve up delectable smash burgers, hot chips, and refreshing drinks.
Find Juicey Brucey Burgers in C Shed, Stall 30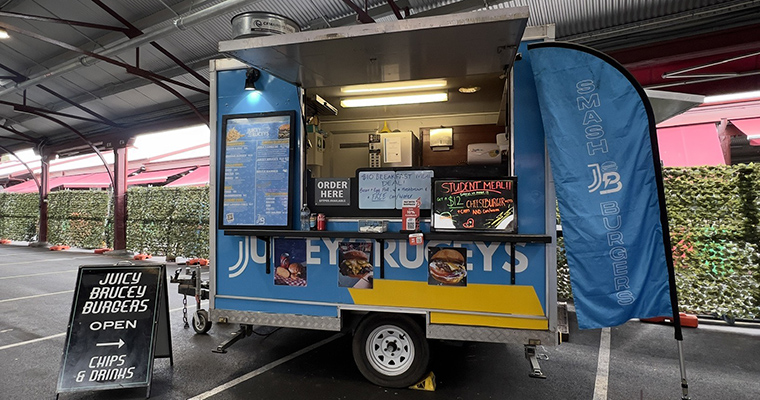 Expresso Time is a custom built mobile coffee caravan serving a variety of hot and cold beverages including iced coffee and iced chocolates, as well as cold-drip Colombian coffee. They also provide a selection of muffins and sweets.
Find Expresso Time in D Shed, Stall 28.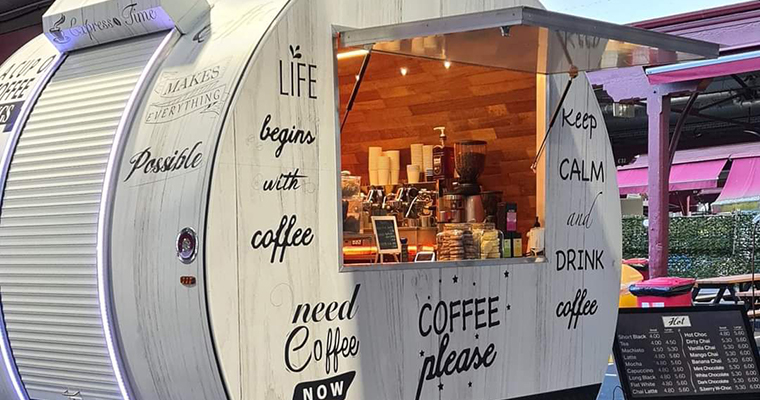 The Green Collect shop is part of the Purpose Precinct and is dedicated to circular economy products and products from social enterprises. Their range of upcycled and waste free living products including homewares, accessories, stationary and more.
Find Green Collect in F Shed, Stall 19.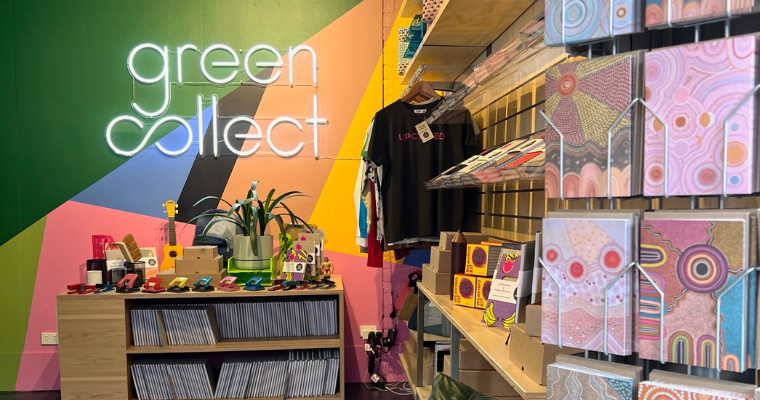 Bliss Essentials offers a range of handcrafted products designed to make you feel good. Their collection includes aromatherapy mists and roll ons, lavender and chamomile scented eye pillows, soothing bath salts and much more.
Find Bliss Essentials Aromatherapy in Rear of L Shed, Stall 49-50.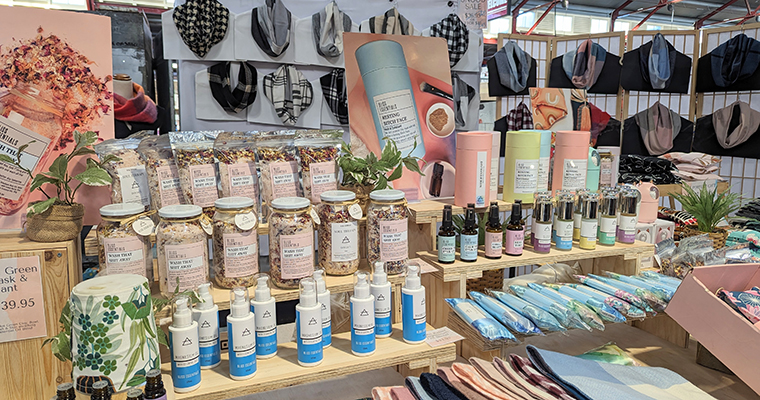 At Smash Bing, you can indulge in shaved ice like no other! It's delightfully fluffy and refreshing, topped with an array of delectable flavours. You'll also find the most authentic Hong Kong silky milk tea and bubble egg waffles.
Find Smash Bing in the centreway of C & D Sheds on Saturday & Sunday.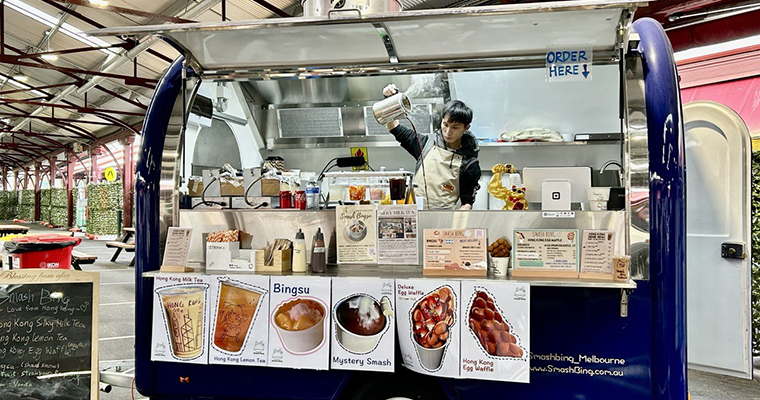 Asian Noodle House Street Food
At Asian Noodle House Street Food you will find delicious, aromatic flavours including creamy laksa, beef pho, gua bao and much more.
Find Asian Noodle House Street Food in the centreway of C & D Sheds on Thursday & Friday, and at the top of E Shed on Saturday & Sunday.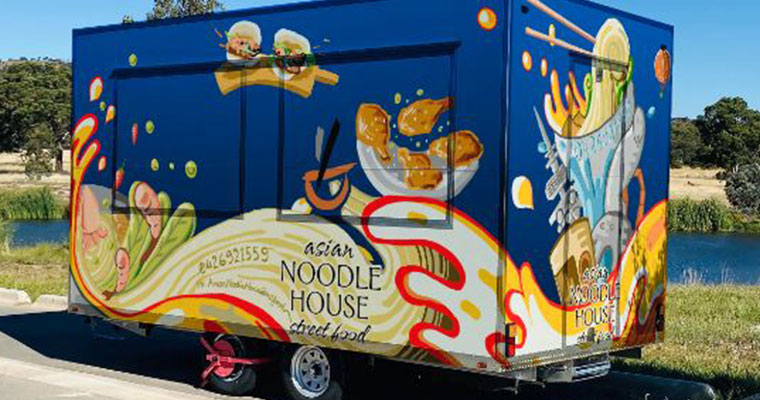 Indulge in freshly baked Baklava at Mum's Baklava. Individually hand rolled using delicious Australian ingredients with pistachio and cashew nuts, clarified butter and purified sugar syrup. Enjoy the crunch!
Find Mum's Baklava at the top of E Shed on Saturday's.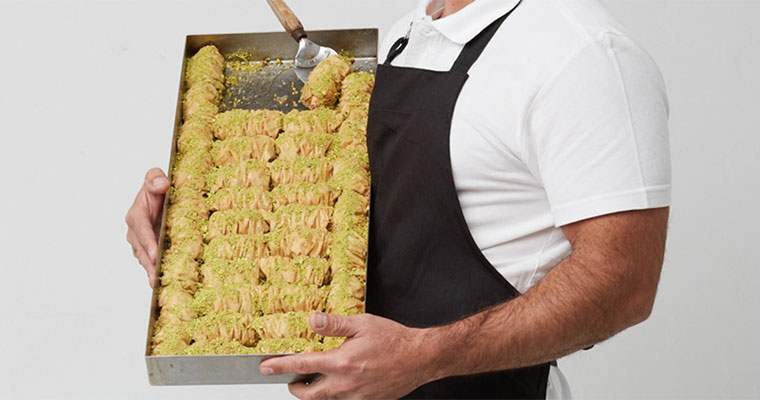 Wirrum specialise in authentic, genuine Aboriginal art and didgeridoos, direct from their home town – the Kimberley.  Explore the diverse range of styles and techniques represented in the collection, where you'll be sure to find a piece that speaks to your individual tastes.
Please visit the Information Hub for their exact location.