Friday, 5th July 2019
Roasted Brussels Sprouts & Portabello Mushrooms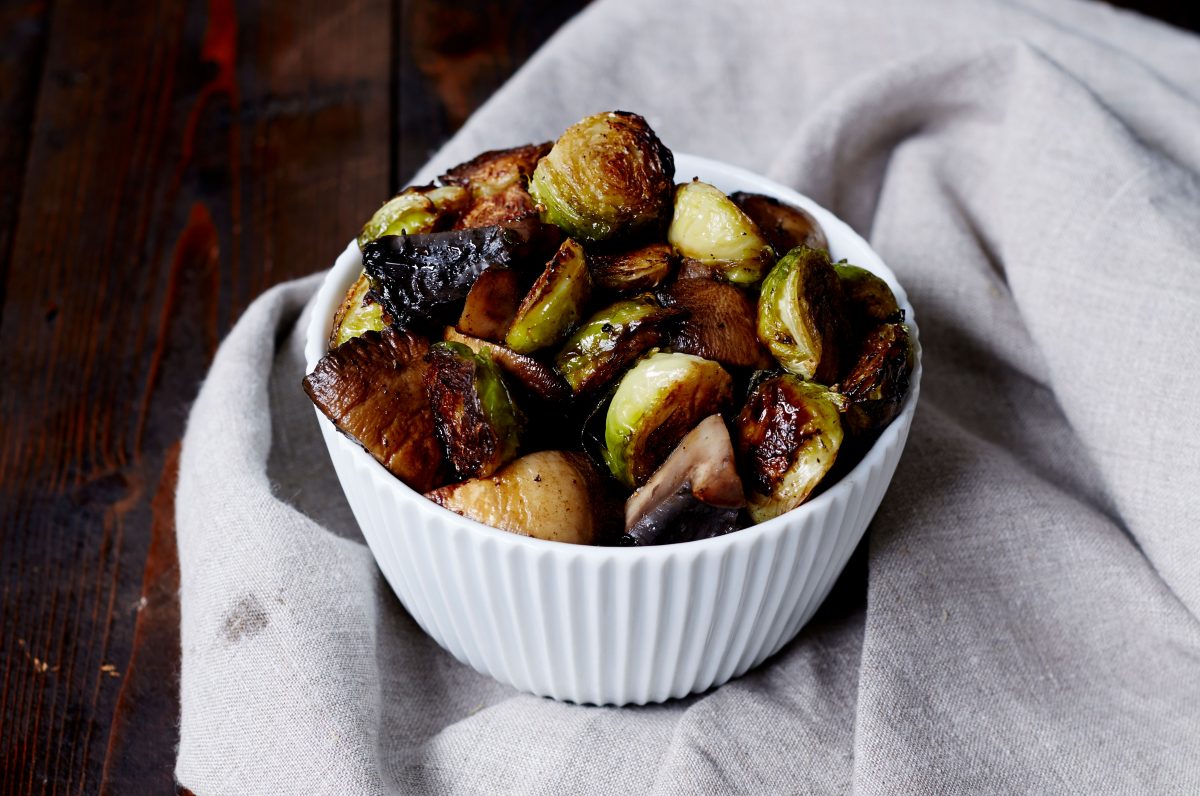 Enjoy this deliciously hearty vegan winter warmer recipe by Chef Daniel Wilson.
Ingredients: 
500 gm Brussels sprouts
200 ml olive oil
4 large Portabello mushrooms
6 sprigs thyme, washed, picked & chopped
2 cloves garlic minced
50 ml sherry vinegar
sea salt & freshly ground black pepper
Method:
Preheat the oven to 180°C.  Line an oven tray with baking paper.
Peel the mushrooms and slice the stalk so it is flush with the gills (the undercap of the mushroom).  Place the mushrooms gill side up on the tray.  Drizzle with 100ml of the olive oil then sprinkle the thyme & garlic evenly between the mushrooms.
Place in the oven and cook for 15-20 minutes so that they are fully cooked but not dried out.  Drizzle with the sherry vinegar and set aside to cool.
Cut the base off the Brussels sprouts and then halve them from the bottom.  Remove any tough outer leaves and place a small cut in the thick part of the core.
Heat a large non-stick sauté pan over a medium heat and add 100ml olive oil.  Place the Brussels sprouts 1 by 1 into the butter in the pan flat (cut) side down.  Cook them for about 7-8 minutes checking frequently to see that they are going golden but not burnt.  Turn them over once browned nicely and season.  Place the pan in the oven for about 10 minutes tossing occasionally.
Meanwhile cut each mushroom into 6-8 large wedges and then add to the pan in the oven & toss.
Cook for another 5 minutes and check to make sure that the sprouts are cooked in the middle.  Check seasoning and serve immediately in a bowl.
This recipe serves 4 as part of a shared meal
Image Credit: Chris Middleton