Queen Victoria Market Pty Ltd is a wholly owned subsidiary of the City of Melbourne. Queen Victoria Market Pty Ltd is responsible for managing the day to day operations of the market. As owners of the Queen Victoria Market, the City of Melbourne has oversight and responsibility for any capital improvements at the site.
The Queen Victoria Market occupies 7 hectares (approx 2 city blocks) within the Melbourne Central Business District and has been operated by the Council or the Company for over 139 years.
There are 140 leasehold premises and over 600 periodical licence stallholders. It is a well-known historic and cultural icon for the City of Melbourne and is the largest and most original of all the retail markets in the metropolitan area. It has national and international significance as an historic open market.
The Market is very much a fresh food market based on fruit, vegetables, meat, fish, chicken and delicatessen lines. General lines include clothing, footwear and accessories.  Giftware and souvenirs have become an important part of the Market with particular appeal to interstate and overseas tourists as well as segments of the local market. Take away food and coffee have had significant growth over the last few years.
The Market first opened on Sundays in 1979, initially trading in general merchandise which considerably strengthened revenue and its consumer appeal for general lines. Fresh food trading on Sundays commenced in 1994. Since then the Sunday trade in the food area has developed well.
The general trading area has experienced substantially increased competition as a result of more options for shoppers, especially on Sundays.
The Sunday Market has also become a major shopping and tourist destination in its own right. Food trading on Sundays has grown substantially. Queen Street, on Sundays, with plants, coffee, pancakes and other offerings, is now a strong, colourful trading area sought by traders. The theme of Sunday being a "family" day is supplemented by live entertainment with bands, fashion parades and other activities in Queen Street.
There have been many changes during the Market's operation over the years. A strategy has been implemented to make the facilities of the Market more available outside normal Market operating times, especially in the evenings. This strategy, of encouraging additional uses, has been very successful. There are now regular annual events such as Opera in the Market, which attract large audiences each year plus two major seasonal events, the Summer and Winter Night Markets.
Employee Values
In all we do, Queen Victoria Market will strive to be:
Market Leaders: Bold in our decisions, leading by example and inspiring others.
Creative & Courageous: Encouraging creativity, have an entrepreneurial spirit and confident in our actions and delivery.
Trusting of Each Other: Working as one team respecting each other's decisions, roles and ideas.
Passionate about the Market: Showing pride, enthusiasm and dedication in everything we do for the benefit of the market.
Customer Focused: Supporting each other and our trader community, encouraging the best service and quality for market customers.
Board of Directors
Jane Fenton AM
Chair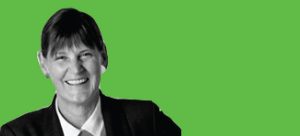 Jane has more than 30 years' experience as a non-executive director having served on a number of Australian boards including independent statutory authorities, not for profit organisations and private companies. She has a background in, marketing communications, stakeholder engagement and reputation management and founded and ran an award-winning strategic communications agency.
Jane is a past winner of a Victorian Telstra Business Woman Award and is a Fellow of both the Public Relations Institute of Australia and the Australian Institute of Company Directors. Jane is currently also an independent director of UniMutual Pty Ltd, which is a member based organisation that provides risk protection and risk management services to members drawn from the tertiary education sector and a mentor for Kilfinnan.
She has previously chaired VicHealth, Very Special Kids, the Queen Victoria Women's Centre Trust and Gather My Crew has been on the Board of the Murdoch Children's Research Institute as well as participating in many advisory committees. Jane was made a Member of the Order of Australia for her services to the community.
Jane Hodder
Deputy Chair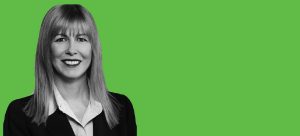 Jane Hodder is a Partner in the real estate group of Herbert Smith Freehills.  She has a depth of commercial experience in professional services and holds a Batchelor of Arts (Hons) and a Batchelor of Law from Monash University.  She has spent more than 30 years in the construction and real estate sectors advising clients and bringing together parties on a range of transactions.
Jane has significant expertise serving on boards.  She is the current Chair of the St Catherine's Girls School Council,  co-deputy Chair of the Committee for Melbourne Board, a member of the Advisory Board to the Dean of Monash University Law School, a member of the Melbourne Advisory Group to the Mirvac Board and a member of the Australian Institute of Company Directors, as well as a Williamson fellow and Cranlana fellow.
She is also a past member of the Herbert Smith Freehills Global Council, former Global Partner Head of Diversity and former chair of the Monash Law School Foundation.  Jane is a proud and passionate Melbournian with a strong interest in our community and the arts, current business issues and matters.
Michael Tenace
Director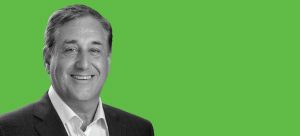 Michael has extensive business, finance and  executive leadership experience and has had proven success leading multiple functions (Chief Investment Officer, Chief Financial Officer, Chief Procurement Officer). His experience includes both public and private sector enterprises in domestic and international markets.
Michael is an experienced Board member with strategic, commercial and transformational skills.  He understands the importance of good governance as a Director of numerous companies over the past 20 years including Australian Air Express, iPrint Pty Ltd and as a Trustee Director of the Australia Post Superannuation Scheme (APSS).  He has a demonstrated history of working in the consumer services, superannuation, industrial products and FMCG industries.  He is a Fellow of CPA Australia and a Graduate of Australian Institute Of Company Directors.
He has Chaired numerous Board Sub Committees including Audit, Risk and Compliance Committees.  Michael is the Chief Financial Officer and General Manager Corporate Services for the City of Melbourne, where he provides strategic, financial, information technology and operational advice and manages subsidiary companies and investments.
Di Laws
Director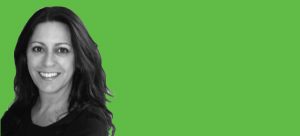 Di has over 25 years' experience in strategic leadership roles in the retail and wholesale industries across the Asia Pacific region.  This experience includes vertical retail, concession, distributor, franchise, and licensee models.  From global fashion brands to organic food and general merchandise, Di has extensive skills in strategic planning and execution with demonstrated success leading business transformations.
Di is a graduate of the Australian Institute of Company Directors with a Master of Business Management from Swinburne University of Technology.  She also holds a Graduate Certificate in Retail Leadership from the Australian Retailers Association (ARA) Retail Institute and has served as a facilitator with this organisation to deliver retail programs to Australian retailers in Vocational Graduate Certificate and Diploma in Retail Leadership programs.
Di currently operates a business management consultancy working with small to medium sized businesses to facilitate the development of strategic plans and provide executive coaching to improve leadership, execution, and governance capabilities.
Luke Hilakari
Director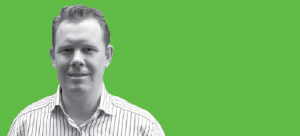 Luke leads the Victorian union movement in his role as Secretary of the Victorian Trades Hall Council (VTHC), representing over 40 unions and 500,000 union members from every sector of the workforce. He graduated Monash University with Bachelor of Arts with first class honours and has completed the Australian Institute of Company Directors course.
Luke has over 20 years of experience in serving on a number of community and commercial boards as well as a range of not for profits. He is currently a member of the Victorian Skills Authority, Australian Progress, McKell Institute, as well as several Victorian Government advisory committees.
Luke has a passion for markets, working with his father as a trader from a young age. He passionately believes that markets play a crucial role in bringing communities together, supporting the livelihoods of families while delivering quality fresh food and goods to local residents.
Sandy Chakravarty
Director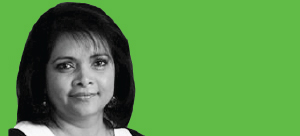 Sandy is a strategic and innovative leader with an executive and non-executive career of more than 25 years spanning Australian and international blue chip organisations including Australian Red Cross, Boston Consulting Group, Bristol-Myers Squibb, Ingersoll-Rand and more recently State Trustees.
Sandy has extensive leadership experience across corporate and commercial functions driving strategic, commercial and transformational initiatives. Governance , steering organisations towards a growth trajectory and excellence in navigating organisations through crises are particular passions for Sandy. She is culturally astute and has a collaborative leadership style.
Sandy currently serves as the Chair of the Finance Audit, Investment and Risk Committee at the Southern Metropolitan Cemeteries Trust and is a Trust member. Sandy's previous Board and Committee Chair experience also includes Australian Red Cross Blood Service ( LifeBlood), International Women's Development Agency, Link Community Transport, Eating Disorders (Vic), and the National Association of Women in Operations.
Emma Germano 
Director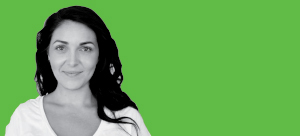 Emma Germano is Managing Director of her family mixed operation I Love Farms. Growing fresh vegetables for local and export markets, as well as running sheep and beef cattle, I Love Farms has a firm focus on sustainability and strives to connect with Australian consumers. I Love Farms has a farm-gate store which assists to increase the community's understanding of food and fibre production.
Emma is the current Victorian Farmers Federation President and Board Member of the Melbourne International Flower and Garden Show
Emma is also a Nuffield Scholar (2014), her research examining global export opportunities for Australian primary producers. Ultimately, Emma strives to be a strong voice, representing Australian growers and ensuring a vibrant and sustainable future for agriculture in Australia.
Executive Team
Stan Liacos
Chief Executive Officer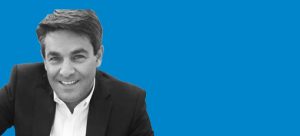 Stan Liacos commenced as CEO in January 2018. Immediately prior to joining QVM, Stan was Regional Director for the Victorian Government for the State's Loddon Mallee region, covering some 26% of the State and including the regional Cities of Bendigo and Mildura.
Between 2006 and 2015, Stan was Director – City Futures at the City of Greater Bendigo where he was responsible for the City's major projects, economic development, tourism, regional marketing, Bendigo Art Gallery, major events, the Ulumbarra and Capital Theatres, Bendigo Town Hall, Bendigo Airport and government advocacy.
He was also Director-Marketing and Events for Melbourne's Federation Square during its design, construction phase and initial three years of operation (2000-2005).
He was also Director – Marketing, Communications and Events for Melbourne Docklands Authority; Project Director for the Ford Motor Company of Australia; and Director (Head) of the Geelong Waterfront Development (1995-1998).
Stan also worked earlier in his career with West Sussex County Council in England, the (then) City of Essendon, Wilson Sayer Core Pty. Ltd. Planning and Development Consultants and the (then) Victorian Ministry of Transport.
Stan has a Bachelor of Applied Science (Planning and Urban Design) from RMIT and Postgraduate qualifications in Business Management and a Masters of Marketing from Melbourne University.
Leadership Team 
Debbie Dowling
CFO & General Manager, Business Services
Spiros Foscolos
General Manager, Market Trading and Events
Mark Bullen
General Manager, Operations
Meg Dalla Lana
General Manager, Marketing & Customer Experience
Heidi Wearne
Strategy Development Manager
Five-Year Future Market Strategy
The Future Market Strategy was released in July 2021 to support Queen Victoria Market's recovery from the COVID-19 pandemic and longer-term revitalisation. 
The Strategy will preserve the heritage, character and core offer that people love about the Market, and build on this to make it an even better place to visit, shop and trade. 
Click here to view the Future Market Strategy. 
Strategy overview
The Strategy aims to keep serving current customers and visitors, while enhancing the offer and experience to attract more Melburnians, particularly those in the inner-city and under 40 year-olds who are underrepresented customer groups. 
Supporting current traders to enhance their offer and attracting innovative new businesses are other core priorities of the Strategy, supported by improvements to the trader experience, safety and operations, environmental sustainability and more. 
The Strategy is structured around the following Core Market Elements:  
An authentic Market experience:

 the Market will be a thriving and vibrant place to visit day and night, with diverse offers and experiences for every budget and lifestyle, and a greater diversity of businesses.

 

A reinvigorated fresh food hub:

 the core fresh produce offer will be preserved and expanded to introduce more variety, including more  specialisation; dry goods; seasonal local produce; and convenient options such as semi-prepared and ready-to-cook/eat items alongside raw ingredients.

 

A showcase for diverse retail:

 diversified and enhanced specialty shopping and services offer to serve the inner-city community while continuing to cater to current customers. This includes the introduction of new precincts focused on local needs, 'Melbourne Makers' and a new business incubator.

 

An immersive food destination:

expanded and diversified hospitality offer across the day and evening to provide more food and drink options to enjoy onsite/take home, including evening dining and bars, more quick/casual food and drink, produce sampling/grazing,  and enhanced hospitality hubs at key entry points.

 

An active and animated precinct:

 more curated and cultural events, regular programming and collaboration with major Melbourne festivals, activations and more to attract a range of people across the week, day and night.

 
Other key areas that will improve the visitor experience include:  
Enhanced retail configurations; improved wayfinding/signage; and more placemaking, seating, weather protection and pedestrian-friendly spaces.

 

Over time, some parts of the Market will open more days and into the evening with a focus on hospitality, events and activations.

 
What informed the 
Future Market Strategy
The Future Market Strategy was informed by extensive data, research, insights and trader/customer feedback, as well as being aligned to Renewal Program plans.   
The vision, priorities and actions outlined in the Strategy align and depend upon the City of Melbourne Renewal Program, which is focused on retaining and restoring the Market's historic structures and improving facilities for traders and customers. 
A draft Strategy was released on 14 April 2021 for feedback, with 300 stakeholders sharing their views, including Market traders; customers and local community members; and stakeholders across government, heritage groups, business, industry and more. This feedback was considered in the final Strategy alongside the requirements of QVM management and the City of Melbourne. 
An overview of the feedback process, summary of feedback themes, Strategy changes and other actions to address feedback can be downloaded on our website here.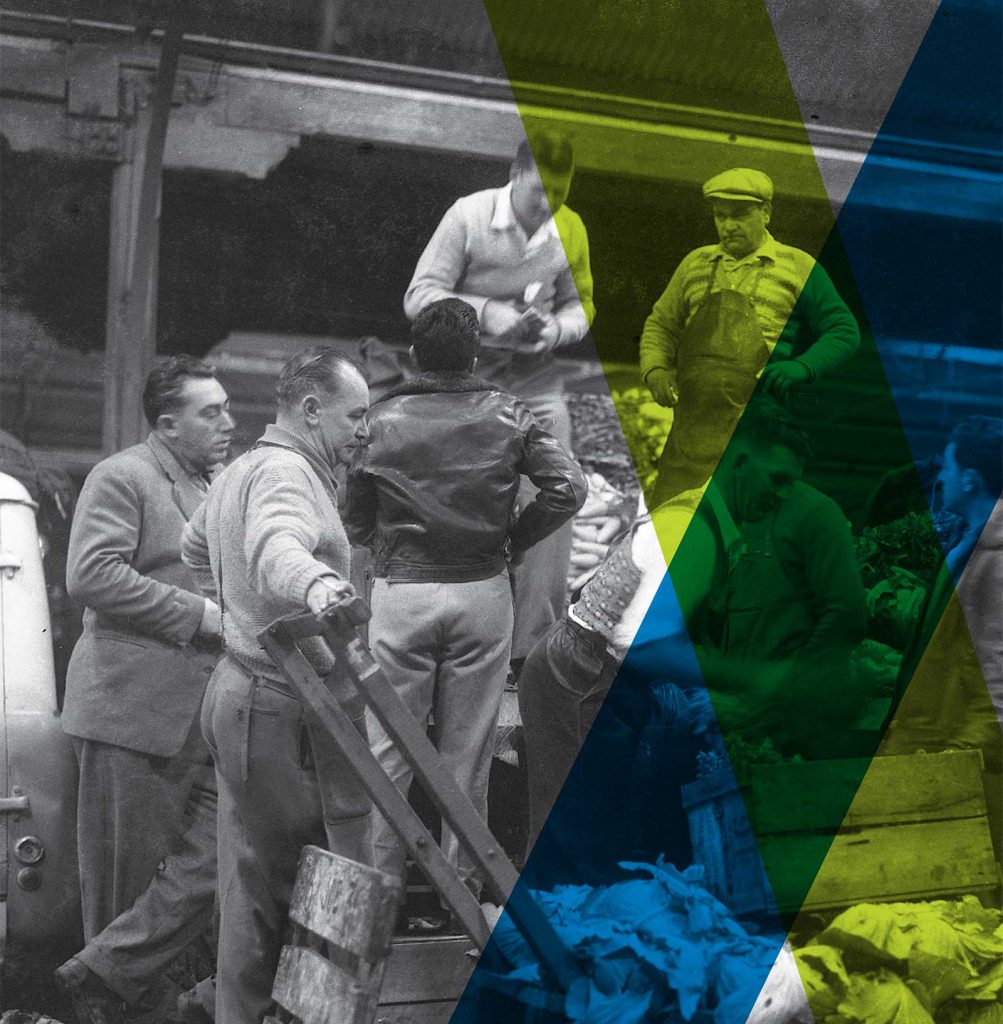 Queen Victoria Market Pty Ltd is a wholly owned subsidiary of the City of Melbourne and prepares an Annual Report each year for presentation to Councillors.
Click here to download the 2020-21 Queen Victoria Market Pty Ltd Annual Report.
Click hereto download the 2019-20 Queen Victoria Market Pty Ltd Annual Report.
Click here to download the 2018-19 Queen Victoria Market Pty Ltd Annual Report.