Queen Victoria Market Pty Ltd is a wholly owned subsidiary of the City of Melbourne. Queen Victoria Market Pty Ltd is responsible for managing the day to day operations of the market. As owners of the Queen Victoria Market, the City of Melbourne has oversight and responsibility for any capital improvements at the site.
Queen Victoria Market is Melbourne's most iconic market and has been the heart and soul of the city for more than 145 years. An historic landmark spread over two blocks (seven hectares) on the northern fringe of the CBD, the bustling market is understood to be the largest open-air market in the southern hemisphere.
The Market showcases Melbourne's diverse and vibrant small business community. Visitors can shop for everything from quality, locally grown fruit and vegetables, fresh fish and meat, specialty cheese, smallgoods, coffee and gourmet produce, to handmade and unique wares including jewellery and accessories, homewares, art, plants, books, clothing and souvenirs. It's not only the abundance of fresh food that makes shopping at the Market one of life's great pleasures; it's the friendly banter with the traders, the vibrant and multicultural atmosphere, the special events and festivals, and the sense of community and belonging that comes with it.
---
Board of Directors
Jane Fenton AM
Chair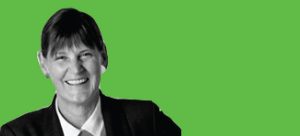 Jane has more than 30 years' experience as a non-executive director having served on a number of Australian boards including independent statutory authorities, not for profit organisations and private companies. She has a background in, marketing communications, stakeholder engagement and reputation management and founded and ran an award-winning strategic communications agency.
Jane is a past winner of a Victorian Telstra Business Woman Award and is a Fellow of both the Public Relations Institute of Australia and the Australian Institute of Company Directors. Jane is currently also an independent director of UniMutual Pty Ltd, which is a member based organisation that provides risk protection and risk management services to members drawn from the tertiary education sector and a mentor for Kilfinnan.
She has previously chaired VicHealth, Very Special Kids, the Queen Victoria Women's Centre Trust and Gather My Crew has been on the Board of the Murdoch Children's Research Institute as well as participating in many advisory committees. Jane was made a Member of the Order of Australia for her services to the community.
Michael Tenace
Director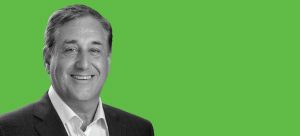 Michael has extensive business, finance and  executive leadership experience and has had proven success leading multiple functions (Chief Investment Officer, Chief Financial Officer, Chief Procurement Officer). His experience includes both public and private sector enterprises in domestic and international markets.
Michael is an experienced Board member with strategic, commercial and transformational skills.  He understands the importance of good governance as a Director of numerous companies over the past 20 years including Australian Air Express, iPrint Pty Ltd and as a Trustee Director of the Australia Post Superannuation Scheme (APSS).  He has a demonstrated history of working in the consumer services, superannuation, industrial products and FMCG industries.  He is a Fellow of CPA Australia and a Graduate of Australian Institute Of Company Directors.
He has Chaired numerous Board Sub Committees including Audit, Risk and Compliance Committees.  Michael is the Chief Financial Officer and General Manager Corporate Services for the City of Melbourne, where he provides strategic, financial, information technology and operational advice and manages subsidiary companies and investments.
Di Laws
Deputy Chair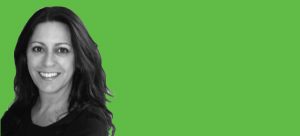 Di has over 25 years' experience in strategic leadership roles in the retail and wholesale industries across the Asia Pacific region.  This experience includes vertical retail, concession, distributor, franchise, and licensee models.  From global fashion brands to organic food and general merchandise, Di has extensive skills in strategic planning and execution with demonstrated success leading business transformations.
Di is a graduate of the Australian Institute of Company Directors with a Master of Business Management from Swinburne University of Technology.  She also holds a Graduate Certificate in Retail Leadership from the Australian Retailers Association (ARA) Retail Institute and has served as a facilitator with this organisation to deliver retail programs to Australian retailers in Vocational Graduate Certificate and Diploma in Retail Leadership programs.
Di currently operates a business management consultancy working with small to medium sized businesses to facilitate the development of strategic plans and provide executive coaching to improve leadership, execution, and governance capabilities.
Luke Hilakari
Director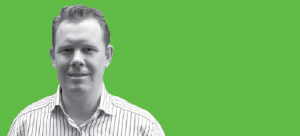 Luke leads the Victorian union movement in his role as Secretary of the Victorian Trades Hall Council (VTHC), representing over 40 unions and 500,000 union members from every sector of the workforce. He graduated Monash University with Bachelor of Arts with first class honours and has completed the Australian Institute of Company Directors course.
Luke has over 20 years of experience in serving on a number of community and commercial boards as well as a range of not for profits. He is currently a member of the Victorian Skills Authority, Australian Progress, McKell Institute, as well as several Victorian Government advisory committees.
Luke has a passion for markets, working with his father as a trader from a young age. He passionately believes that markets play a crucial role in bringing communities together, supporting the livelihoods of families while delivering quality fresh food and goods to local residents.
Sandy Chakravarty
Director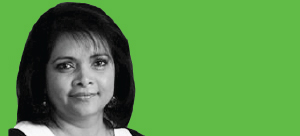 Sandy is a strategic and innovative leader with an executive and non-executive career of more than 25 years spanning Australian and international blue chip organisations including Australian Red Cross, Boston Consulting Group, Bristol-Myers Squibb, Ingersoll-Rand and more recently State Trustees.
Sandy has extensive leadership experience across corporate and commercial functions driving strategic, commercial and transformational initiatives. Governance , steering organisations towards a growth trajectory and excellence in navigating organisations through crises are particular passions for Sandy. She is culturally astute and has a collaborative leadership style.
Sandy currently serves as the Chair of the Finance Audit, Investment and Risk Committee at the Southern Metropolitan Cemeteries Trust and is a Trust member. Sandy's previous Board and Committee Chair experience also includes Australian Red Cross Blood Service ( LifeBlood), International Women's Development Agency, Link Community Transport, Eating Disorders (Vic), and the National Association of Women in Operations.
Emma Germano 
Director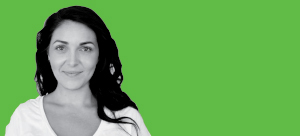 Emma Germano is Managing Director of her family mixed operation I Love Farms. Growing fresh vegetables for local and export markets, as well as running sheep and beef cattle, I Love Farms has a firm focus on sustainability and strives to connect with Australian consumers. I Love Farms has a farm-gate store which assists to increase the community's understanding of food and fibre production.
Emma is the current Victorian Farmers Federation President and Board Member of the Melbourne International Flower and Garden Show
Emma is also a Nuffield Scholar (2014), her research examining global export opportunities for Australian primary producers. Ultimately, Emma strives to be a strong voice, representing Australian growers and ensuring a vibrant and sustainable future for agriculture in Australia.
---
Executive Team
Matt Elliott
Chief Executive Officer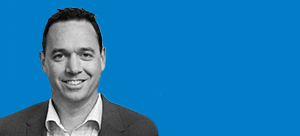 Matt has a wealth of market experience across customer and trader engagement having previously held a senior leadership position at the Melbourne Market Authority during a time of complexity and significant public investment.
As the Commercial and Business Development Manager, he was responsible for enhancing the wholesale market experience and expanding its customer base. His role included tenant engagement during the move of the wholesale market from West Melbourne to the state-of-the-art precinct in Epping.
Matt's most recent role was Sales and Development Manager at Alpine Resorts Victoria for Mt Buller and Mt Stirling where he had responsibility for all aspects of the visitor attraction and experience at Victoria's most popular alpine resort.
Matt has a Bachelor of Business, Finance and Marketing from Victoria University, and post graduate qualifications in business and marketing from RMIT.
Leadership Team 
Mark Bullen 
Chief Infrastructure & Operations Officer
Suzanna Kotsiski
Chief Financial and Business Capability Officer
---
Employee Values
In all we do, Queen Victoria Market will strive to be:
Market Leaders: Bold in our decisions, leading by example and inspiring others.
Creative & Courageous: Encouraging creativity, have an entrepreneurial spirit and confident in our actions and delivery.
Trusting of Each Other: Working as one team respecting each other's decisions, roles and ideas.
Passionate about the Market: Showing pride, enthusiasm and dedication in everything we do for the benefit of the market.
Customer Focused: Supporting each other and our trader community, encouraging the best service and quality for market customers.