Monday, 3rd July 2023
Aboriginal & Torres Strait Islander Products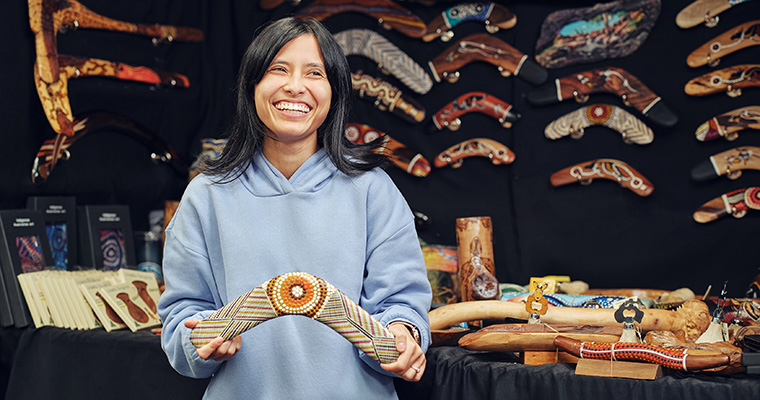 As of Saturday 1 July 2023, only authentic or licensed Aboriginal and Torres Strait Islander products are allowed to be sold at Queen Victoria Market.
When you shop at the Market, you can have confidence you're buying genuine products which support Aboriginal and Torres Strait Islander artists and communities.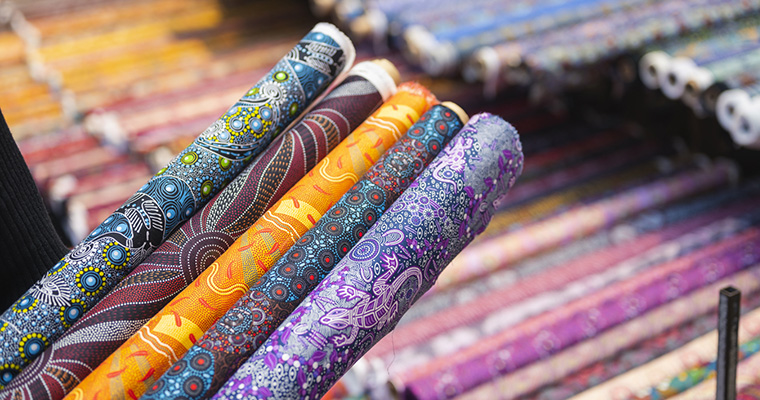 Why is the sale of inauthentic or unlicensed Aboriginal and Torres Strait Islander products banned?
We have introduced the ban because we believe the sale of inauthentic Aboriginal and Torres Strait Islander products is out of step with the values and expectations of the community.
As the Market is a high-profile location in Melbourne occupying an area which has significant cultural importance to the Wurundjeri Woi-wurrung people, it is especially important for us to take action on this issue.
Selling inauthentic products is disrespectful to Aboriginal and Torres Strait Islander communities and has the potential to mislead customers. It also undercuts Aboriginal and Torres Strait Islander businesses and legitimate artists by preventing them from receiving fair returns for their unique work and talent.
The sale of inauthentic merchandise is also contrary to the City of Melbourne and the broader community's efforts towards reconciliation. The Market has worked with the City of Melbourne, traders and other stakeholders to implement the ban in a considered and respectful manner since our intention to introduce it was announced in October 2022.
We have received strong support from customers and stakeholders for introducing this ban, including City of Melbourne and their Aboriginal Melbourne Team, the Federal Minister for Indigenous Australians Linda Burney, the First Peoples' Assembly of Victoria, Visit Victoria Aboriginal Tourism, and the Wurundjeri Woi Wurrung Cultural Heritage Aboriginal Corporation who represent the Traditional Owners of the land the Market now occupies.
What do I do if I see a product I suspect is inauthentic?
Queen Victoria Market management has worked closely with traders to implement the ban. Pleasingly, the vast majority of traders are committed to ensuring the products they sell are authentic or licensed artwork which pays a royalty to the artist.
If you are unsure or have any doubts about a specific product, please speak directly with the trader.
If you still have any concerns, please feel free to contact Queen Victoria Market management via email