Wednesday, 7th June 2023
COVID-19 Update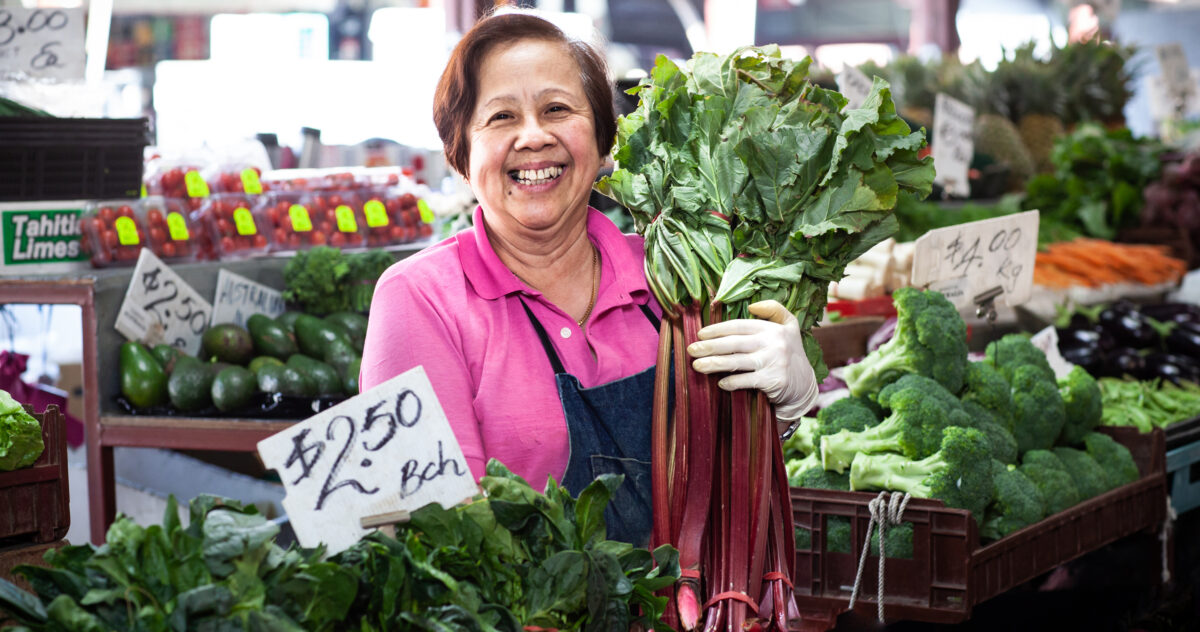 Make it a Market day at Queen Vic Market. 
The Market is open Tuesday, Thursday, Friday, Saturday and Sunday. For trading hours and more visitor information, click here.
Things you need to know when shopping and visiting  the Market 
Under the current Victorian Government recommendations:
Vaccinations – there is no requirement for customers to be vaccinated to attend Queen Victoria Market.
QR Code check-in – there is no requirement to QR Code check-in anymore.
Masks – masks are no longer required to be worn but are recommended in certain situations including if you have COVID-19 and need to leave home (please check current advice).
Social distancing - please maintain a safe distance between yourself and others where possible.
Touching produce – please limit the touching of fresh produce and ask our friendly traders for help.
Extensive and additional cleaning – we employ both proactive and reactive measures to ensure that high traffic surfaces such as door handles, bench tops, ATM machines, handrails and bathrooms remain clean to minimise the spread of germs.
Food safety – all stallholders have adopted increase vigilance around food safety compliance, and maintain high levels of sanitation for themselves and their stalls.
Good hygiene – wash hands thoroughly with soap and water or use one of the many hand sanitiser stations located throughout the Market. Please also make sure to cover your mouth and nose with your elbow when coughing or sneezing or use a tissue and discard immediately.
Use contactless payments where possible – cash tends to be a carrier for a variety of germs and bacteria, so we encourage customers to make use of contactless card payments where possible.
If you are experiencing cold or flu-like symptoms, please look after yourself and the wider community by resting at home.
Click here to download Queen Victoria Market's COVIDSafe plan.
For more information, please contact us at info@qvm.com.au 
You can also get further COVID information at coronavirus.vic.gov.au or call the Coronavirus Hotline on 1800 675 398.