Saturday, 1st August 2020
Food storage tips to save money and reduce waste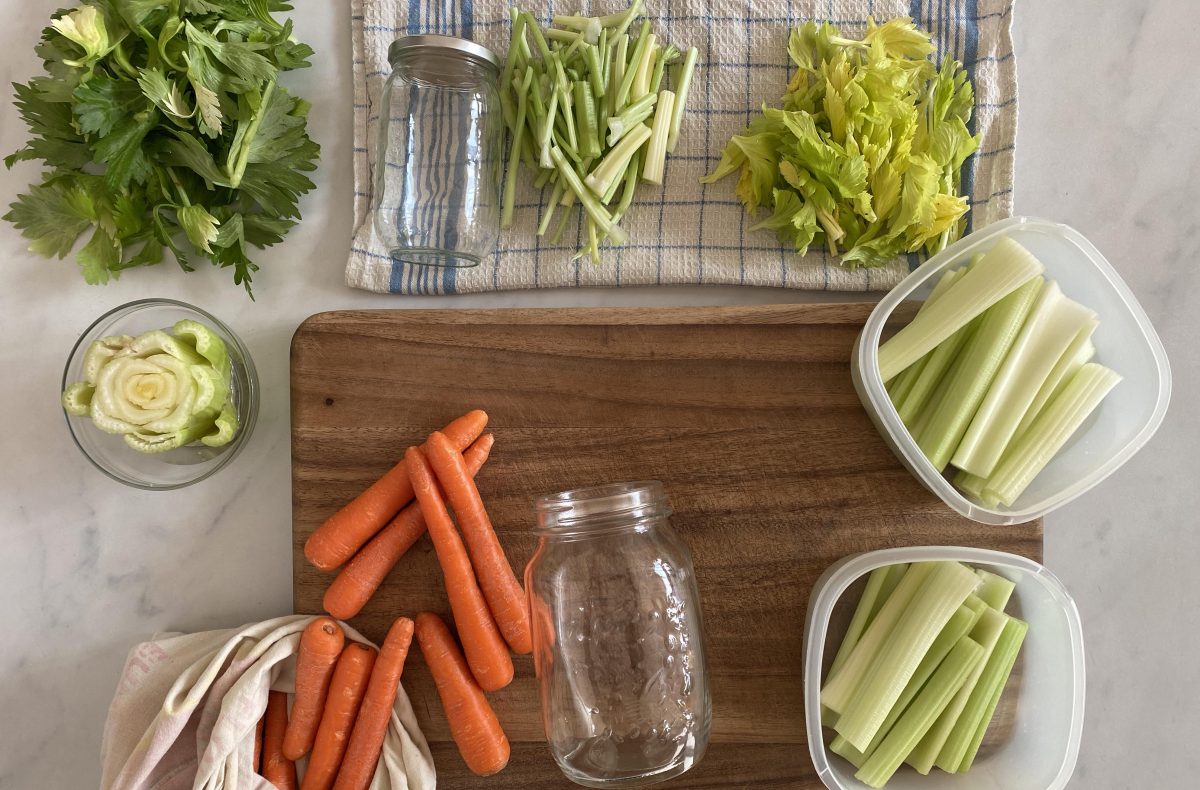 Storing food correctly is an important and often overlooked part of helping to reduce food waste and saving money. According to Sustainability Victoria, 250,000 tonnes of food is thrown out by households each year and it's estimated each household sends over $2,000 worth of food into landfill each year. The main food items going to waste are forgotten food, uneaten leftovers and food scraps from cooking.
Keeping a meal plan and writing a shopping list are two steps to reducing food waste as these help stop us from purchasing too much or being tempted by something we don't really need.
Composting is a great way to stop food waste going to landfill but it doesn't focus on the problems of food waste. This is where shoppers like you and me can do our part to make sure our farmers and food producers hard work is truly valued.
High ethylene emitters and ethylene sensitive produce
All fruits and vegetables produce a gas called ethylene but certain fruits and vegetables make a higher amount while others are sensitive to it. Mixing high ethylene produce with sensitive produce can lead to quick spoilage.
Ripe bananas, tomatoes, avocados, pears, plums and onions let off high amounts of ethylene, whilst unripe bananas, broccoli, carrots, cucumbers, eggplant, capsicum, potatoes are sensitive to the gas. If high ethylene producing foods are stored close to one another this can lead to them ripening more quickly.
The simple trick is to keep the food separate. Since a lot of fruit is high in ethylene gas, make sure the fruit bowl is not overcrowded so the gas is not trapped and can move about.
Get to know your refrigerator
Have you ever wondered why leafy greens or cucumbers are the first to turn limp in the refrigerator? The air circulated in refrigerators takes the moisture from your veggies. Produce like lettuce need moisture to stay crisp. We cut and wash our lettuce when we get home, then wrap in a damp tea towel and store inside a container. This also works for herbs, except basil which stores well on the counter in water.
Keep celery crisp by removing the leaves as the moisture is drawn out through the leaves. Wash and cut into snack size pieces then keep in shallow water inside a lidded container. You'll be amazed by how long your celery will stay crisp for! Keep the crunch in carrots by taking any leaves off and putting into a jar of water or in shallow water in a container like the celery.
Cucumbers prefer to be left out of the fridge as they don't love extremely cold temperature (unless cut) and because they are filled with so much water the refrigerator draws that out. We keep ours on the counter away from high ethylene foods. If you prefer a cold cucumber, wrap them in a damp tea towel.
The crisper drawer in the refrigerator is the best place to store most produce as it helps trap the humidity inside. It's also worth making sure door seals are working properly and the temperature is not too cold.
Learn what foods go off the quickest and plan meals accordingly
Root vegetables stored in a dark and cool dry area can last weeks. Cauliflower and cabbage will sit happily in the crisper drawer of your refrigerator for up to two weeks. Cucumbers, tomatoes, eggplant, lettuce and herbs won't last as long – at most seven days. I make sure these foods are used up within the first three to four days of purchasing.
'Eat me first' container
If you have vegetables going limp towards the end of the week, put them into an 'eat me first' container to help remind you this produce needs to be used up soon. I use limp veggies to make frittatas, bulk out pasta sauces, hide in a lasagne, in stir-fries or fried rice. We keep staple ingredients like herbs, spices, soy sauce and sugar in the pantry to make marinades that are good at cooking food quickly in a pinch. Then we pop these into the freezer for an easy meal in the future.
Pre-packaged baked goods are the biggest contributor to landfill
Baked goods like bread, cakes, and biscuits contribute the most food waste by weight. This is mainly due to pre-packaged options sold in plastic and are often impulse buys. When items are pre-packaged shoppers can't choose the quantity they need. This can be the same for fruit, vegetables and meat. This is why shopping at a market is a big advantage as there is greater control by the consumer. If I want a single item, I can buy just one and not the four or six that is often the case at supermarkets. Another bonus is using my own container or cloth bag especially when it comes to my bread. Plastic often makes bread sweat leading to mould.
Other tips include, checking the use by and best before dates before purchasing and avoid 2-for-1 deals unless you are really going to eat it. It's not a deal if the food ends up in the bin.
Sometimes life happens and we might not be able to finish our food. This is when the freezer is a good option if you have time to cook a meal or ingredients for later use. But should time not be on your side, there is the option of passing surplus food onto family and friends, donating to a free neighbourhood food pantry or using the Olio Ex App.
Reducing food waste is very important to Queen Victoria Market. Food waste, including fruit & veg, fat and bone, fish offal and coffee grounds, is recycled in many different ways:
Surplus food from Market traders is rescued and given to local charities. In a year, the Market is able to provide 46,000 healthy meals to those in need.
The leftover bits from butchers and fishmongers is turned into pet food, with 560 tonnes of fish and meat waste recycled in a year.
Over 530kgs of coffee grounds is recycled a month from cafes and restaurants and then converted into compost.
On site worm farms convert food scraps into compost which is then used on potted trees and plants in the Market. Each worm farm munches 2kgs of food scraps a day.
The Market also recycles oil waste from food stalls and restaurants, which is then converted into biofuel.