Monday, 6th June 2022
Getting to know Deepak from 3 Brothersss Indian Restaurant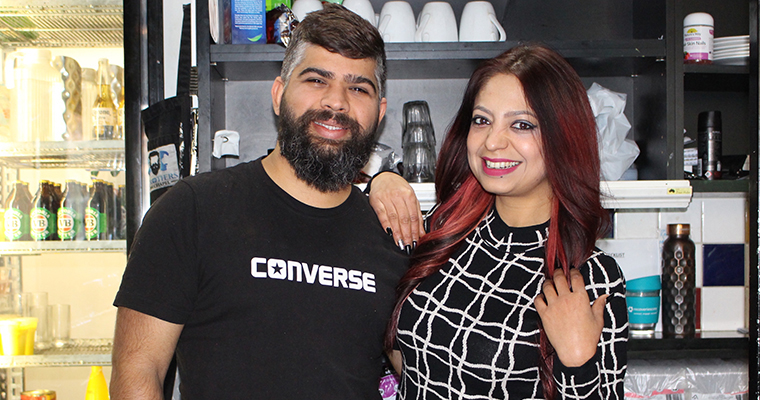 This month we caught up with Deepak from 3 Brothersss Indian Restaurant on Elizabeth Street. He shares with us what it's like working with family, how 3 Brothersss began and where the inspiration behind their dishes come from.
Tell us about 3 Brothersss Indian Restaurant and why you started your business.
We are a family business and, as the name suggests, we are three brothers who decided to open our first restaurant in 2019 in Windsor. We received so much love and appreciation for our food and service, which brought us to Queen Victoria Market. 3 Brothersss is an Indian Restaurant that retains the right mix of  traditional décor and fresh food prepared by our experienced chefs.
Who are the 3 brothers?
Kapil, Chandresh and Deepak – we are the 3 brothers. A lot of people wonder why we added the extra "SS" in our trading name. They are our parents' initials (Subhash Shashi), as nothing was possible without their blessing and guidance.
What's it like working with family?
We find it amazing working with family as we understand each other and share a very strong bond. We opened our restaurant in December 2020 and experienced almost seven months of lockdown in the  first year. We could only do takeaway during the pandemic, but regardless, we received immense love and support from our customers at the Market and we survived through the pandemic.
Where do you get the inspiration for your dishes?
We are inspired by the mouth-watering street food in Delhi. Most of the dishes on our menu are from the Northern part of India and we try to keep it as authentic as possible.
Why did you choose Queen Vic Market to open 3 Brothersss?
Queen Victoria Market is one of the most famous markets in the world. We have been coming to the Market for the last 15 years for fruit and veg shopping. Thankfully, we found a great opportunity in 2020 to become a part of the Market community and a perfect spot for our dream restaurant.
What are 3 Brothersss' specialty dishes? 
Our specialty dishes are our Butter Chicken, Brothers Special Mahkni Paneer, Brothers Special Chicken Malai Tikka and Biryani. We also offer a lot of vegan and vegetarian options which are delicious.
Any recommendations for winter?
We recommend a few of our heartier dishes for the colder months. Make sure you try our Paneer Tikka, Classic Chicken Tikka, Mahkni Paneer or Chicken Biryani.
What's your favourite dish on the menu?
Can I say all of them!? It is really hard to choose one but to name a few, we love the Chicken Madras, Sweet & Spicy Cauliflower and Garlic Naan.
Find 3 Brothersss Indian Restaurant at Shop 513, Elizabeth Street.