Thursday, 16th March 2023
Getting to know Wendy from Market Organics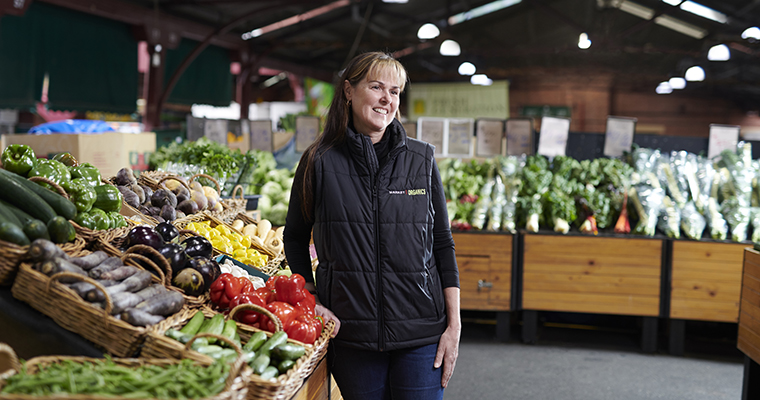 The apple doesn't fall far from the tree…
Tell us about Market Organics?
Market Organics offers certified organic fruit and vegetables sourced from Australian growers and farmers. We also stock organic and biodynamic eggs, bread, milk, yoghurt, cereal, flour, sugar, nuts, pulses, legumes, pasta and more.
Tell us about your apple orchard?
All of our apples come directly from the family orchard located in Red Hill on the Mornington Peninsula. My great-great-grandfather started the orchard in the 1880's, and we have been certified organic since 1987. We grow a huge selection of old and new apples varieties – my personal favourite is Jazz.
What do you love most about Queen Vic Market?
I've grown up at Queen Vic Market and the customers and fellow traders are like my extended family. It's definitely my favourite part about coming to work every day.
Find Market Organics at D Shed, Stall 13-26