Monday, 23rd August 2021
New Pop Up Park Coming Soon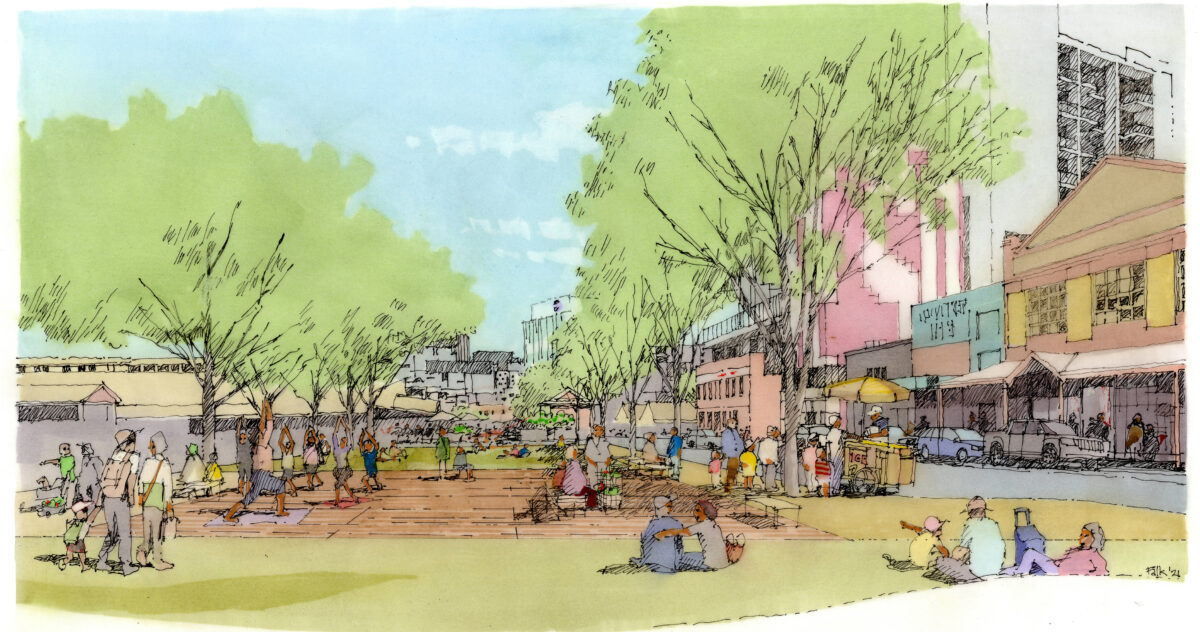 A new pop-up park is coming to the Market this spring – a welcoming green space on Queen Street with seating and an activation area for a range of uses including recreation, art installations, community events and, of course, to sit back and enjoy the market atmosphere.
Funded through the joint City of Melbourne and State Government Melbourne City Recovery Fund, the temporary park is designed to encourage more visitors to the Queen Victoria Market and provide more green space for local residents.
The pop up is the first stage of the transformation of the current asphalt car park into 1.75 hectares of public open space.
Please note:
Works will commence on Queen Street on Monday 23 August and are anticipated to conclude by late October.
At times, traffic controllers will be in place to manage vehicle and pedestrian movements.
The work areas will be fenced off during the works period with signage to assist pedestrians safely navigate around the work site.
Queen Street access to both the open air car park and the new undercover car park will be maintained throughout the works.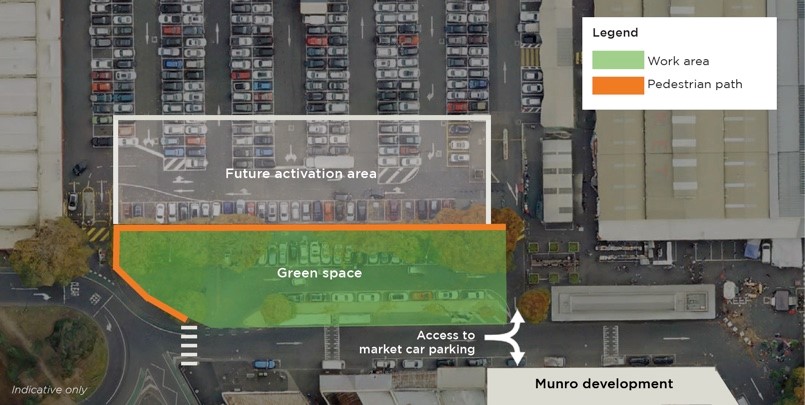 Please take care and be mindful of changed conditions around the area. Thank you for your patience.
Click here to read more.