Thursday, 7th March 2019
Pomegranate Panna Cotta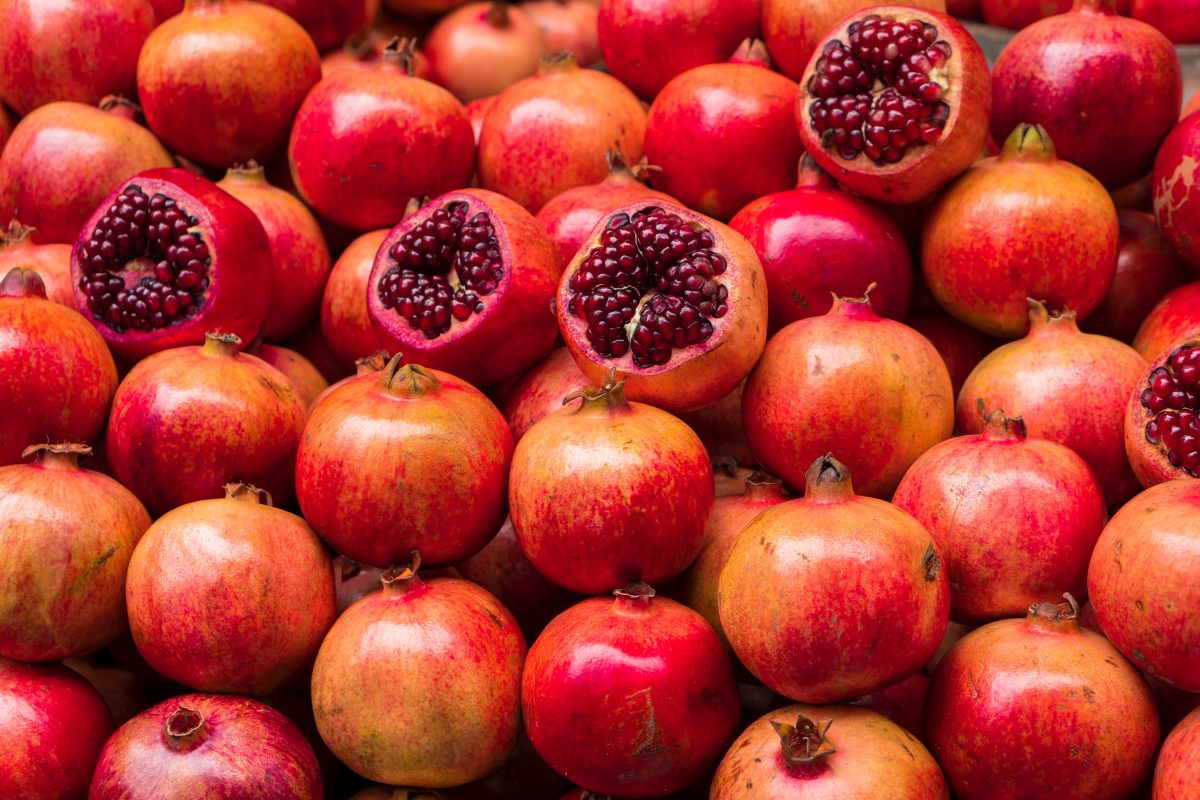 This mouth-watering pomegranate panna cotta is a fantastic dessert for autumn.
Pomegranate Panna Cotta
Serves 6
Ingredients
1 packet powdered gelatin (2 1/2 teaspoons)
2 cups heavy cream
1/2 cup icing sugar
1/4 teaspoon fine sea salt
1/2 cup plain Greek yogurt, full fat
1/2 cup unsweetened pomegranate juice – use the juice from 1 pomegranate
2 tablespoons granulated sugar
Fresh pomegranate seeds
2 tablespoons lemon juice – optional
Method
Lightly coat 6 x ramekins with cooking spray.
Sprinkle the gelatin over 2 tablespoons of water in a small dish and stand a few minutes until mixture softens.
Heat the icing sugar, cream and salt in a small saucepan over medium heat, stirring until the sugar has dissolved. Heat until simmering, but not boiling. Stir in the gelatin, waiting until it dissolves.
Remove from the heat and add the yogurt. Stir until smoothly incorporated into the cream. Pour the mixture through a mesh strainer into a container with a pouring spout
Pour the cream into the ramekins, dividing evenly. Cover with a wrap and place in the refrigerator to chill for at least 4 hours, until set.
About an hour before serving, bring the pomegranate juice (optional lemon juice) and granulate sugar to a boil in a small saucepan. Cook for 10 -12 minutes, then cool completely
To serve, dip the ramekins in very hot water for 10 – 15 seconds. Serve the panna cotta in its ramekin and drizzle some pomegranate syrup on top. Finally, sprinkle with pomegranate seeds.