Friday, 22nd June 2018
Slow Roasted Lamb Shoulder by Hagen's Organics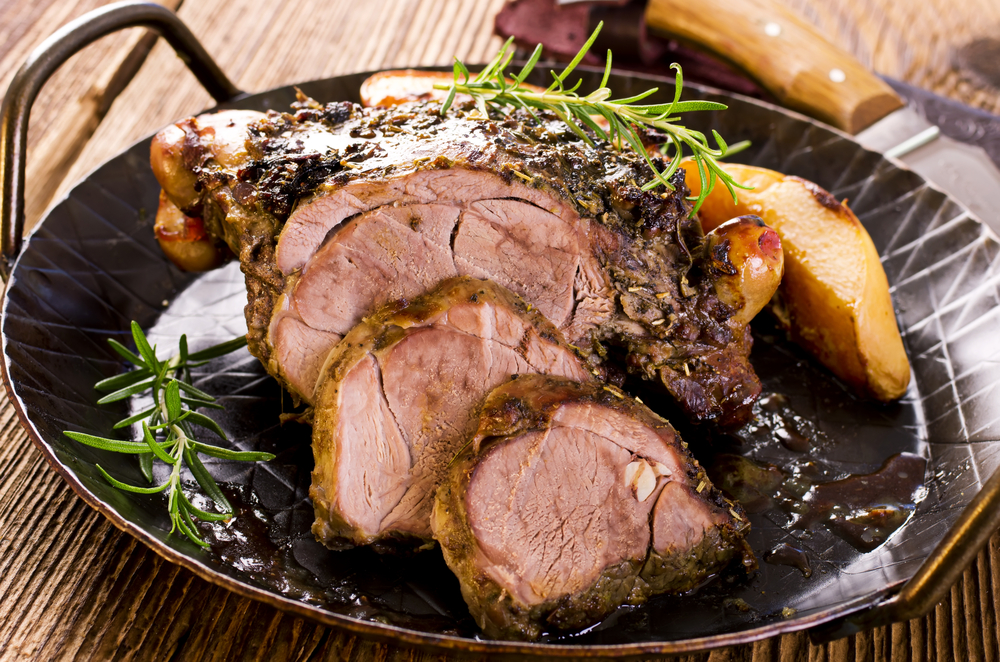 Ingredients 
2.5kg lamb shoulder, on the bone
1 large bunch of fresh rosemary
1 bulb of garlic, broken into cloves, skin on
Olive oil
Salt and pepper
Directions 
Ensure lamb is at room temperature (if cold from the fridge, cooking time will increase from 10-20 minutes).
Preheat the oven to 200ºC.
Lay ¾ of the rosemary onto the bottom of a large roasting pan, scatter the garlic around.
Rub salt, pepper and olive oil all over the lamb. Lay in tray, over the rosemary and garlic cloves.
Wrap foil tightly over the pan covering the lamb.
Place in the oven and reduce the heat to 170ºC.
Cook for around 4 hours or until meat can be easily pulled apart with two forks.
Remove the bones, drizzle with a little more olive oil and serve.