Glitter Celebration Design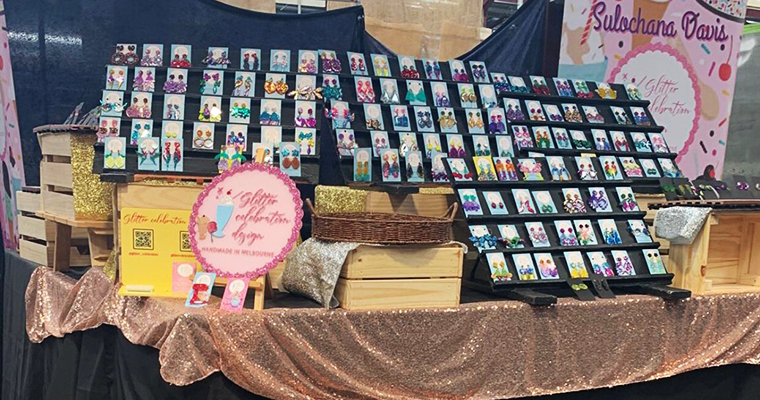 Thursday: Upper Walkway Stall 4
Friday: Upper Walkway Stall 4
Saturday: Upper Walkway Stall 4
Sunday: Upper Walkway Stall 4

Glitter Celebration Design offer handmade earrings made from resin, hair clips, and necklaces with highly glittery and stunning color combinations that are perfect for all occasions. Personalised orders are also available.
Click here to browse more traders at Queen Vic Market.
Please note that Glitter Celebration Design operate casually. For their exact location/trading days, please visit the Information Hub located at the corner of Queen Street and F Shed.
Show me where this trader is on
Thursday
Friday
Saturday
Sunday