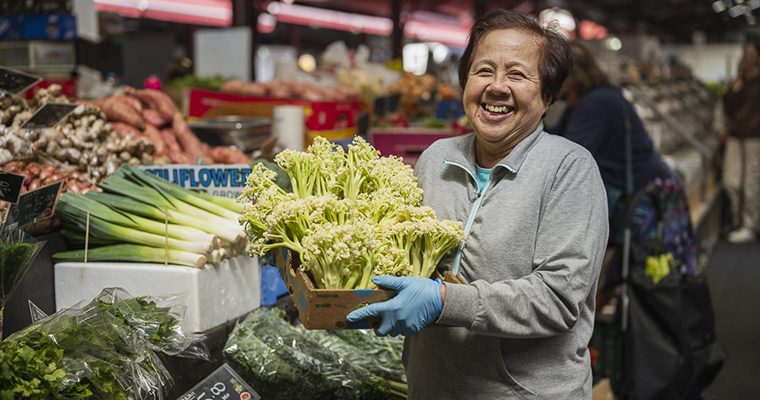 Queen Street Stall 13-14 | C Shed Stall 113-116

Green Leaf Produce is your go-to grocer for fresh and locally sourced fruit and veg. You'll find all sorts of leafy greens, plus a huge selection of mushrooms, nightshades and fresh young coconuts.  
Click here to browse more shops and stalls at Queen Vic Market.
Show me where this trader is on
Tuesday
Thursday
Friday
Saturday
Sunday