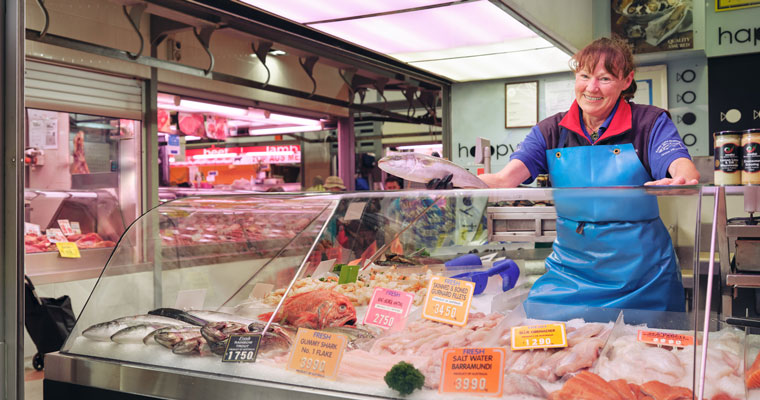 Meat and Fish Hall Shop 27


03 9329 7072
For Wayne Chitty, being at the Market is a way of life. Wayne's grandfather began working at the Market in the 1920s, and Wayne has been working in the Market for 48 years. Now working alongside his son, Brett, selling fresh quality seafood including, tuna, prawns, oysters and more!
Click here to browse more traders at Queen Vic Market.
Show me where this trader is on
Tuesday
Thursday
Friday
Saturday
Sunday