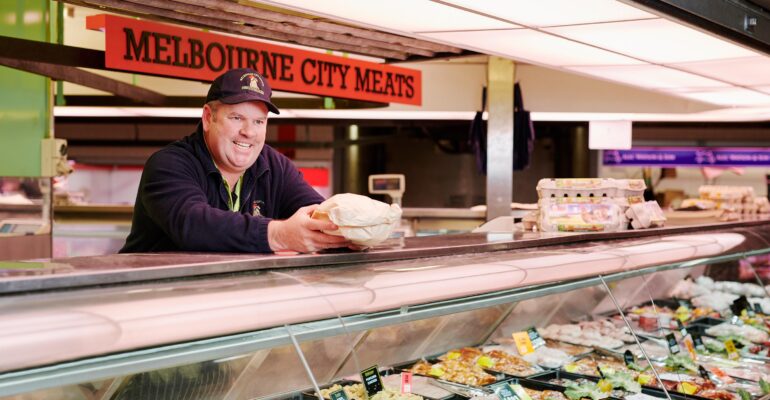 Specialising in all things chicken including chicken breasts, thighs, Maryland, tenderloins, schnitzels, wings, ribs, Kievs, marinated roasts, sausages and La Ionica whole chickens. Make sure you ask Luke for specialised cooking tips!
Can't make it to the Market? Shop Melbourne City Meats on Queen Vic Market Online and enjoy home delivery.
Click here to browse more traders at Queen Vic Market.
Show me where this trader is on
Tuesday
Thursday
Friday
Saturday
Sunday