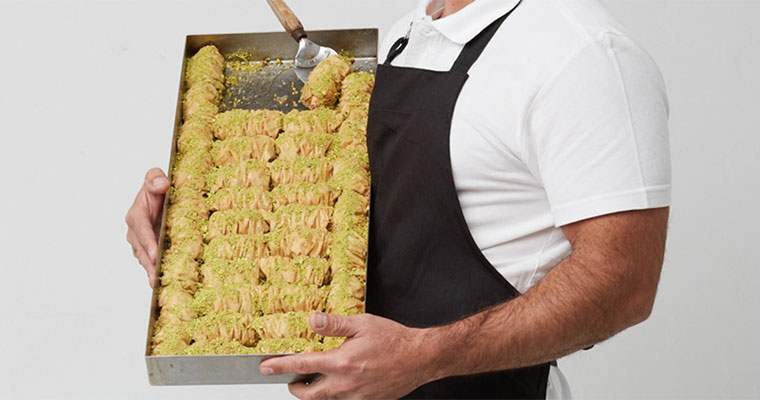 Indulge in freshly baked Baklava at Mum's Baklava.
Individually hand rolled using delicious Australian ingredients with pistachio and cashew nuts, clarified butter and purified sugar syrup. Enjoy the crunch!
Find Mum's Baklava at the top of E Shed on Saturday's.
Click here to browse more traders at Queen Vic Market.
Show me where this trader is on