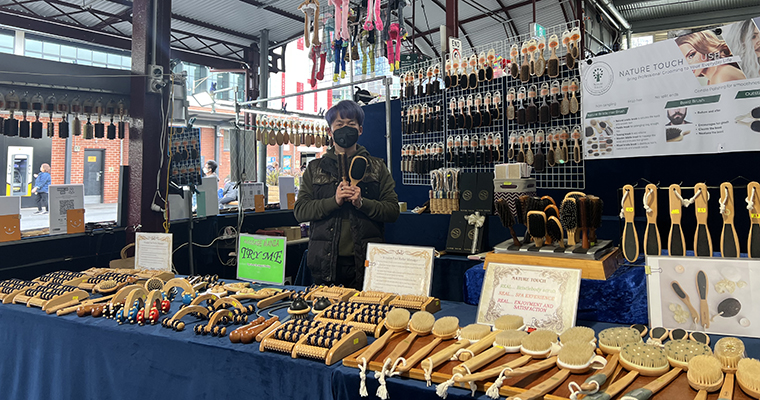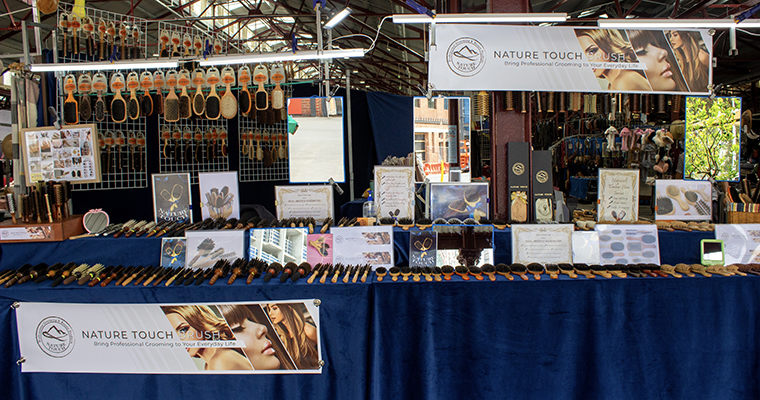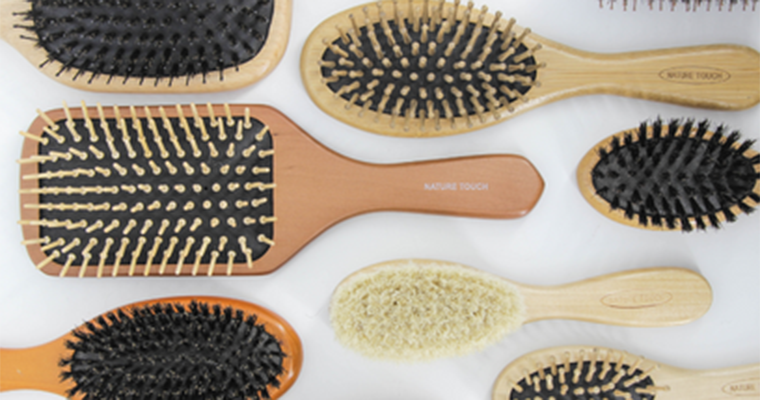 Nature Touch was founded by Mr Royce Zhu, who is very passionate about hair grooming and aims to help people choose the right tools for their hair and improve their grooming experience.
With 16 years of professional knowledge trading at Queen Victoria Market, Royce is confident that every customer is satisfied with his products.
The business offers professional-grade hair and body brushes for everyday use including different types of nature bristle hairbrushes, wooden pins hairbrushes, cactus firm bristle brushes for the body and beard brushes.
Visit our shop for a consultation and get tailored based on your hair type.
Click here to browse more traders at Queen Vic Market.
Show me where this trader is on
Tuesday
Thursday
Friday
Saturday
Sunday