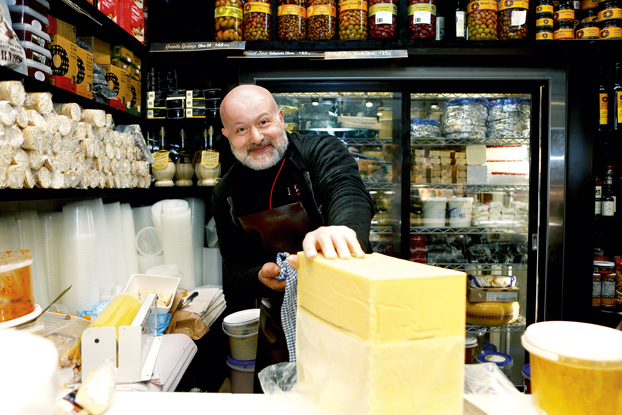 Pavilion Select Produce, home to one of the oldest cheese bells in the world, is a family run business that offers premium quality produce at fantastic prices!
Pavilion is a meat-free delicatessen selling a variety of local and international products including gluten free falafels & veggie burgers, honey, a variety of dips & pestos, antipasto, olives, cheese & dairy, amazingly priced parmesan, hand made buffalo mozzarella, olive oil, biscuits & assortments as well as abstract cooking essentials such as capers, anchovies, saffron & vanilla beans.
Every fortnight Pavilion has onsite tastings, with weekly specials on display including their 3 tubs (220grams) of Dips for $10 & 3 Cheese assortments for $10!
Pavilion is able to order in a wide range of stock, as well as creating wedding cheesecakes and delivering stock to nearby cafe's & restaurants.
Click here to browse more traders at Queen Vic Market.
Can't make it to the Market? Shop Pavilion Select Produce on Queen Vic Market Online and enjoy home delivery.
Show me where this trader is on
Tuesday
Thursday
Friday
Saturday
Sunday