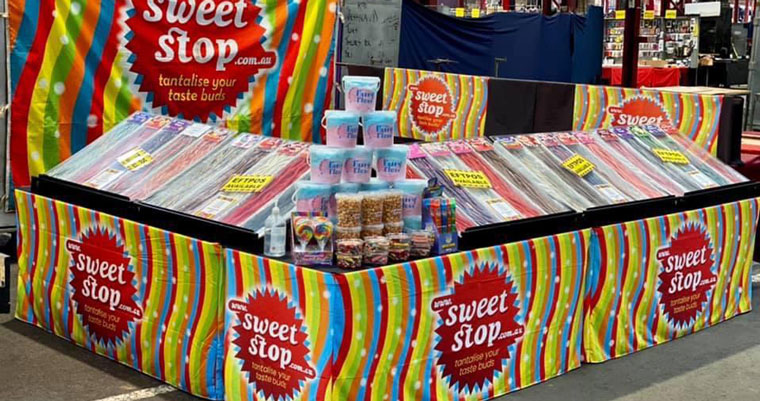 Rear of L Shed Stall 25-26


0401 936 694
At Sweet Stop Australia, you can shop long length licorice straps, fairy floss, and licorice mixed tubs.
Selling a variety of confectionary to suit all tastes buds and dietary requirements including gluten, gelatine, and nut-free. It's the perfect pit stop if you've got a sweet tooth!
Click here to browse more shops and stalls at Queen Vic Market.
Show me where this trader is on
Tuesday
Thursday
Friday
Saturday
Sunday