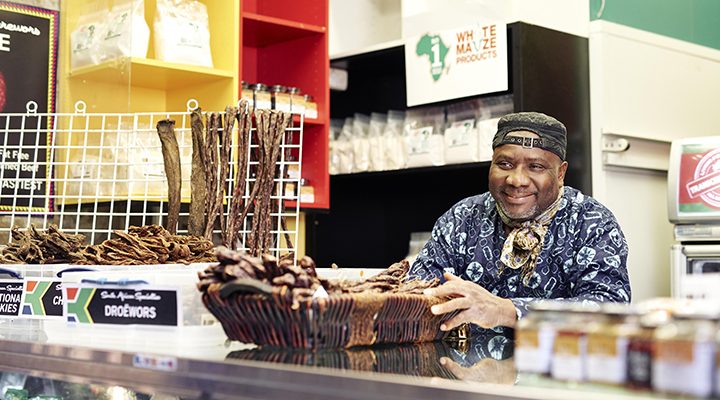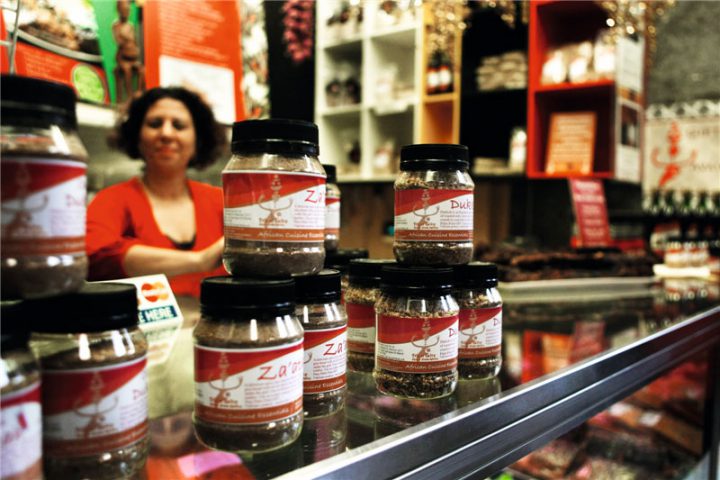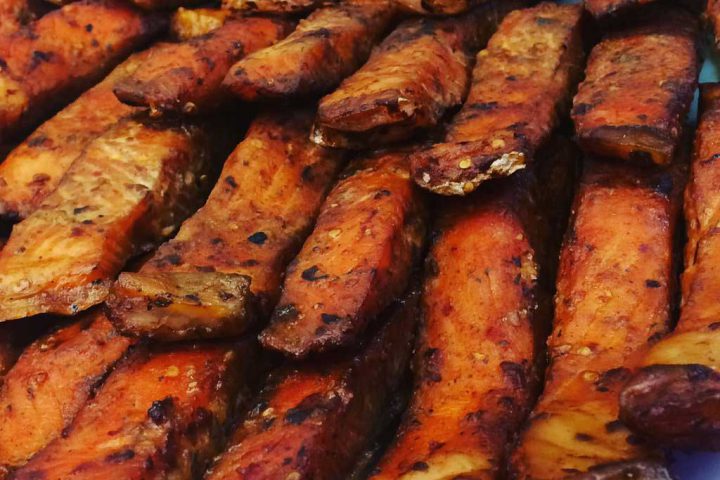 Dairy Produce Hall Shop 83


0430 114 238
Tribal Tastes- feast from Africa is the World's first African Deli operating at QVM since 2002.
Founded by Kunle Adesua, Tribal Tastes offers a unique range of contemporary African food including Melbourne's best quality jerkies, wholesome ready meals and African groceries.
All products sold in store are produced by Kunle and his team.
Sourcing most raw materials from QVM to create healthy, nourishing and tasty products.
In keeping with traditions, Tribal Tastes products appeal to the health-conscious consumer as they are all free from preservatives, gluten, dairy & sugar.
Products include: ready to eat, ready to heat & serve and a range of African cuisine essentials.
Product specialities are: Scotch fillet beef biltong, Kangaroo biltong, African Candy Salmon, Maize Meal, heat & serve vegan side dishes, authentic African spice blends and single origin spices.
For effortless entertaining this Summer, why not try one of Tribal Tastes DIY dinner party packs?
These include a selection of nourishing and tasty vegan side dishes such as Blackeye beans, Quinoa & Lentils, Jollof Rice and Adalu (beans & corn).
For meat eaters, there is gluten-free South African style boerewors sausage, Kilishi – a Paleo friendly West African Style Jerky and smoked beef brisket.
Can't make it to the Market? Shop Tribal Tastes on Queen Vic Market Online and enjoy home delivery.
Kunle's commitment to small business (25+ years) was honoured in the City of Melbourne Lord Mayor's Commendations 2019. Congratulations!
Click here to browse more shops and stalls at Queen Vic Market.
Show me where this trader is on
Tuesday
Thursday
Friday
Saturday
Sunday