SPACE FOR RENT IN STRING BEAN ALLE

Y 
Temporarily Unavailable
This warehouse-style space, in the heart of Queen Victoria Market, is the perfect space for warehouse sales and clearances, retail and pop-up events, gallery and art exhibitions, or other creative uses. 
The space is located in String Bean Alley, a unique and vibrant part of the Market that is home to an eclectic range of businesses housed in bespoke shipping containers. These businesses sell clothing, homewares, gifts, art, books, coffee, craft beer and more.  
Cutting-edge fashion brand Perks & Mini (PAM) recently used the space for their pop-up MEGA warehouse sale with great results.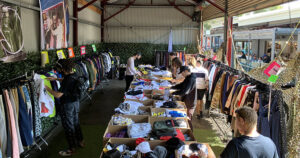 Melbourne Knowledge Week hosted a successful series of pop-up cultural events, talks, demonstrations and gatherings here too.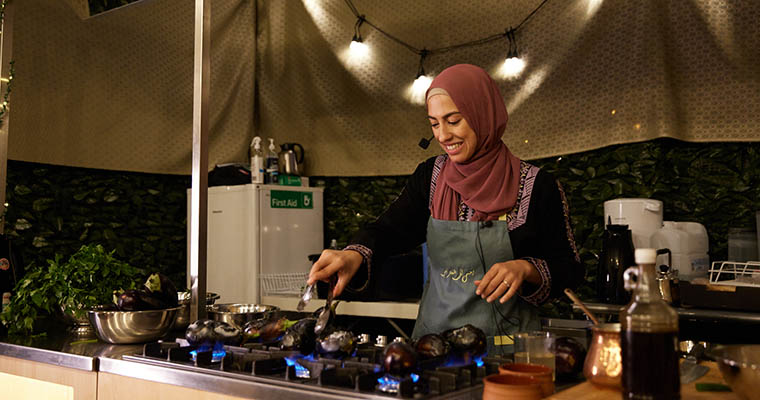 Australian Red Cross have utilised the space for a pop-up Op Shop, with many passers-by stopping by to pick up second-hand and preloved items and helping Red Cross to raise vital funds for humanitarian activities.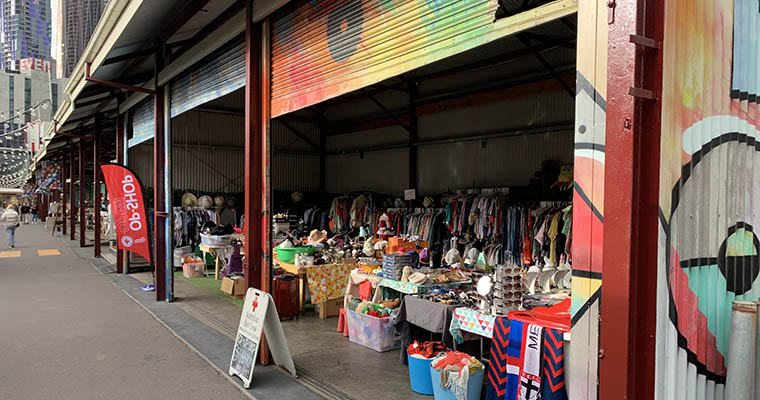 Location:
Queen Victoria Market, String Bean Alley (Peel Street end). 
Size:
Approximately 75m2  internal space.  
Dimensions:
Length: 15 metres
Depth: 5.5 metres
Height: 5 metres 
Frontage:
Triple roller door frontage of 15 metres, facing into String Bean Alley. 
Fixtures and fittings:
To be supplied by tenants.
Trestle tables are available to rent 
Amenities:
Toilets located in close proximity. 
Market trading hours:
Thursday 9am-3pm
Friday 9am-3pm
Saturday 9am-4pm
Sunday 9am-4pm
Wednesday nights (seasonal as part of regular night markets) 5pm-10pm 
Rental fees:
Please contact Russell Wheelhouse to discuss or arrange a time to view the space.
E: Russell.Wheelhouse@qvm.com.au
M: 0438 033 364