Wednesday, 23rd June 2021
Great Market Finds – String Bean Alley
From artisan homewares to quirky gifts, jewellery and art, String Bean Alley is one of Queen Vic Market's hidden gems. Follow the string of festoon lights and the smell of coffee and you might just stumble upon a hidden gem to take home with you.
String Bean Alley is open Thursday – Sunday from 9am.
Winning the ABIA Independent Book Retailer of The Year, owner Jaye took inspiration for the Mary Martin Bookshop from namesake, Mary Martin, who was the original owner of the bookstore in Adelaide. Setting up shop in Queen Victoria Market, you can find a selection of new releases, classics and a great range of kid's books too – our personal favourite is the "Blind Date with a Book" where you don't know the title of the book you are buying, only a brief summary of the plot – to allow you to really "not judge a book by its cover". Prices vary, but they start at around $10 and make a great gift.
Find them in Shop 18.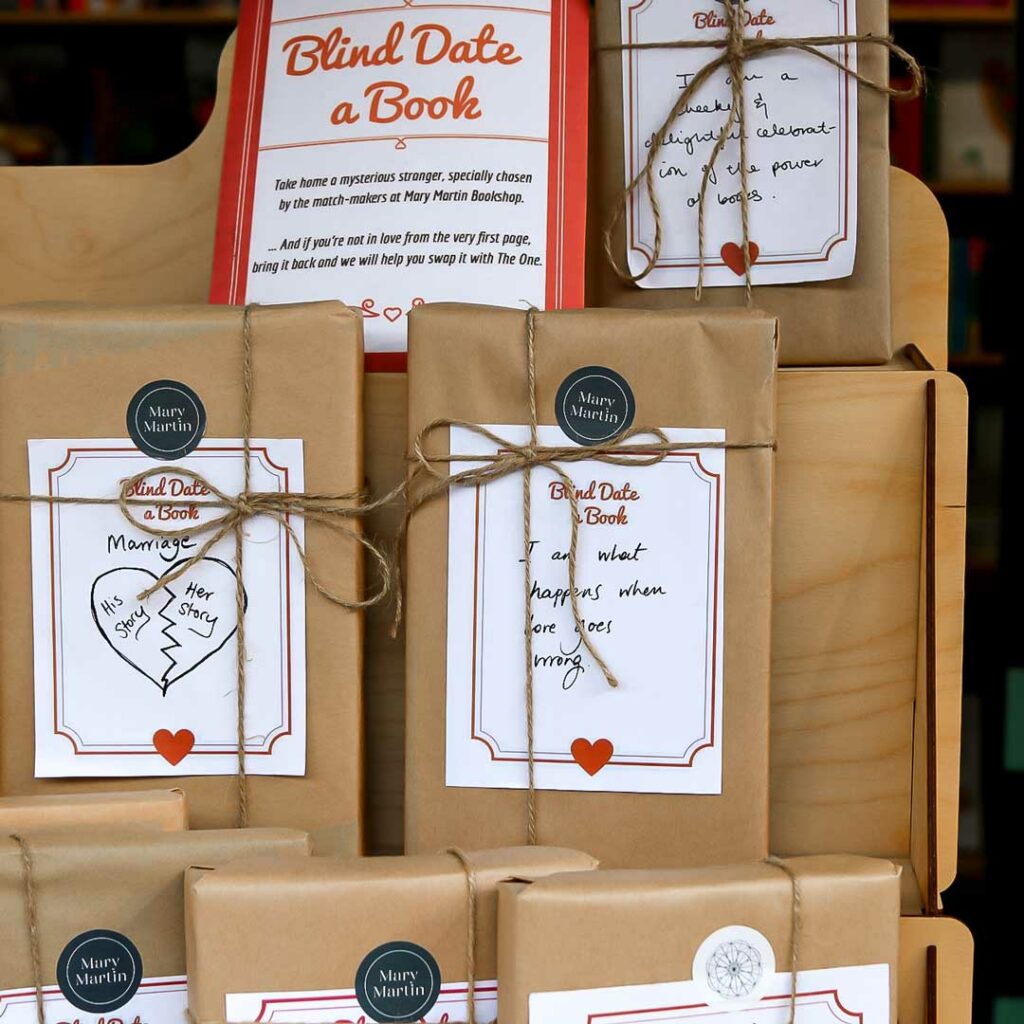 Fall in love with the art of writing again. Manan from Journally creates customisable journals made from recycled paper and bamboo. You choose the cover, the number of pages and the design, which is laser cut into the bamboo cover of the journal, to create a truly unique look. Each journal is approximately $30 – the perfect choice for a budding writer or student heading back to school.
Find them in Shop 2.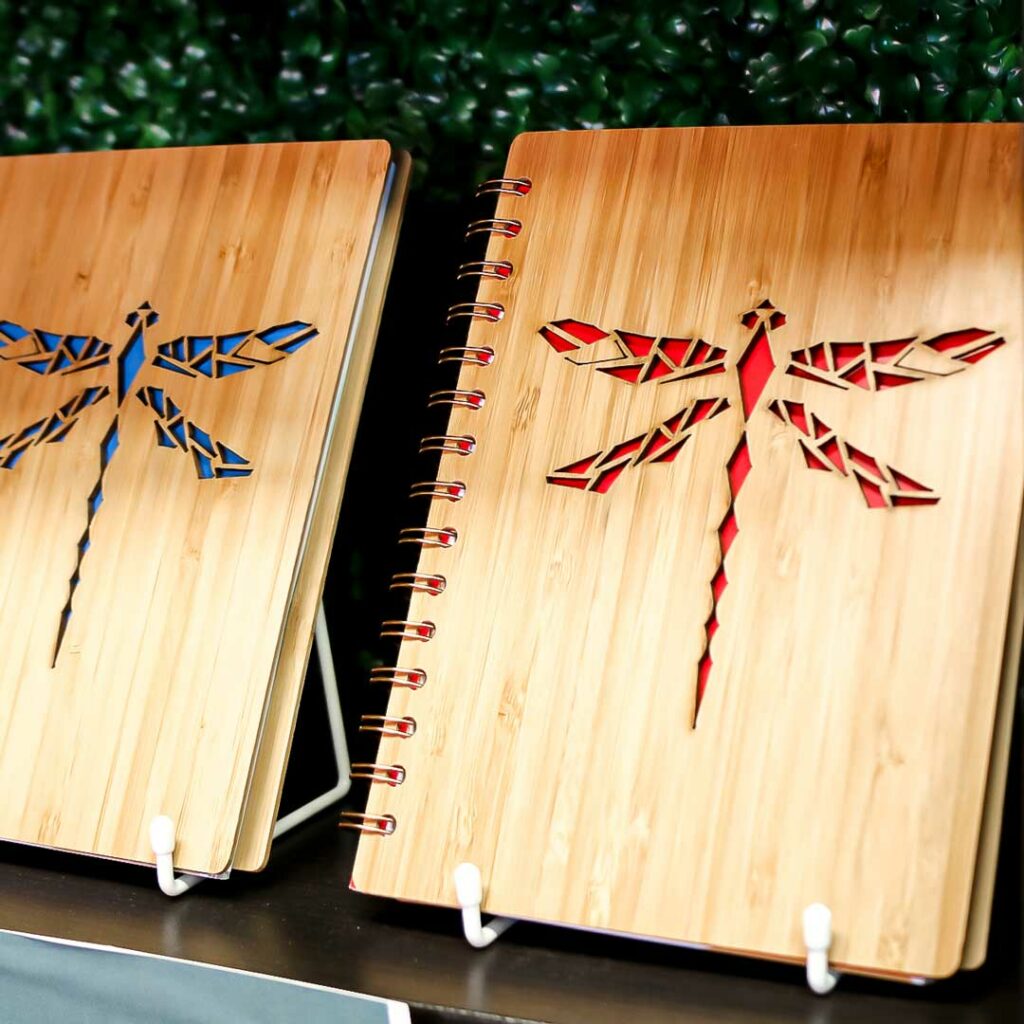 Looking for a retro camera? Chat to the delightful Mary at Retro Mamma.  She sells a wide variety of vintage cameras, polaroid and old film slides – each are tested before they are sold so you know you're getting a great quality camera. Mary recently introduced a film fridge, so you can buy straight from the Market and then try a roll out yourself! Prices on the cameras vary, but we love this classic Asahi Pentax for $150.
Find them in Shop 12.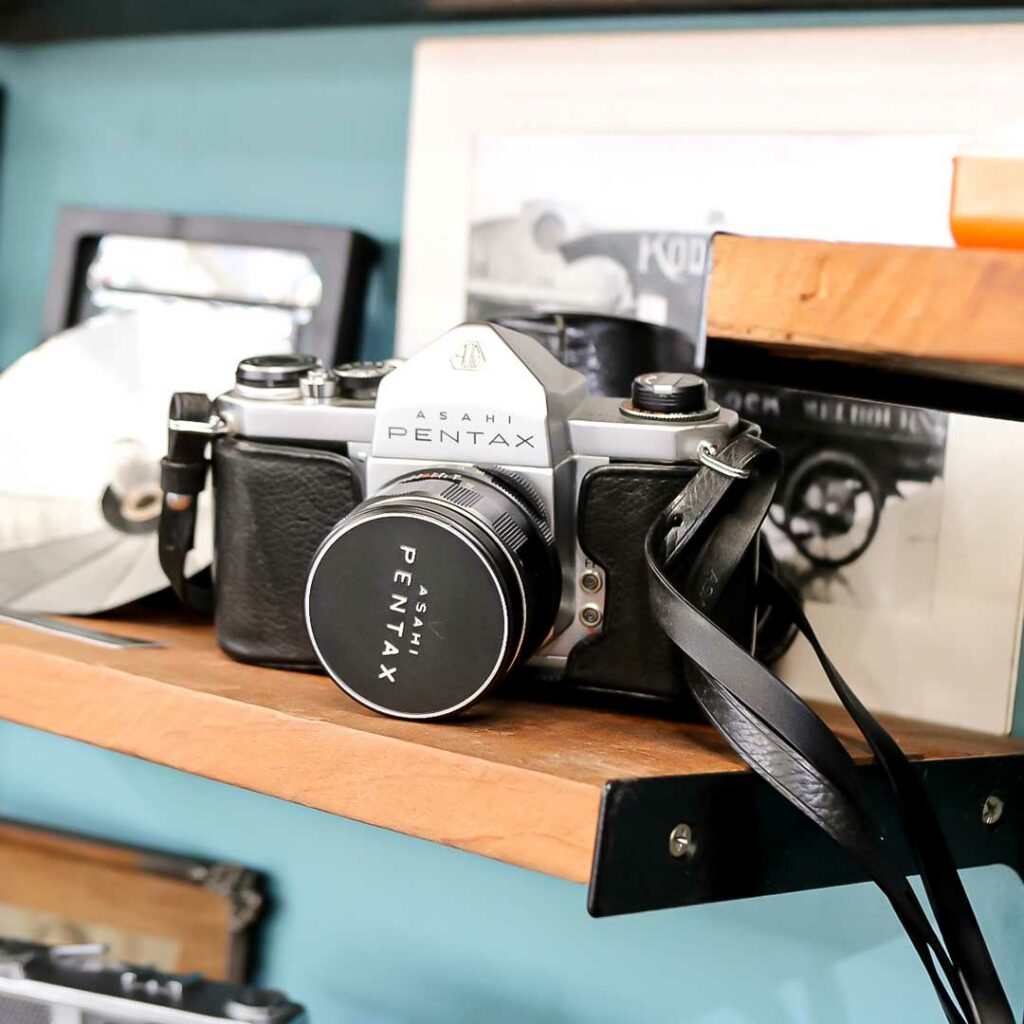 Explore the gorgeous Aminalee for collectable, handmade jewellery made with brass, sterling silver, opals and natural Australian crystals. Chat to Amina (the owner) about creating a custom-made piece or let her take the lead and show you all the amazing pieces she produces from her studio. We have a soft spot for the Esme earrings, made with rose Quartz Crystals, for only $49.
Find them in Shop 9.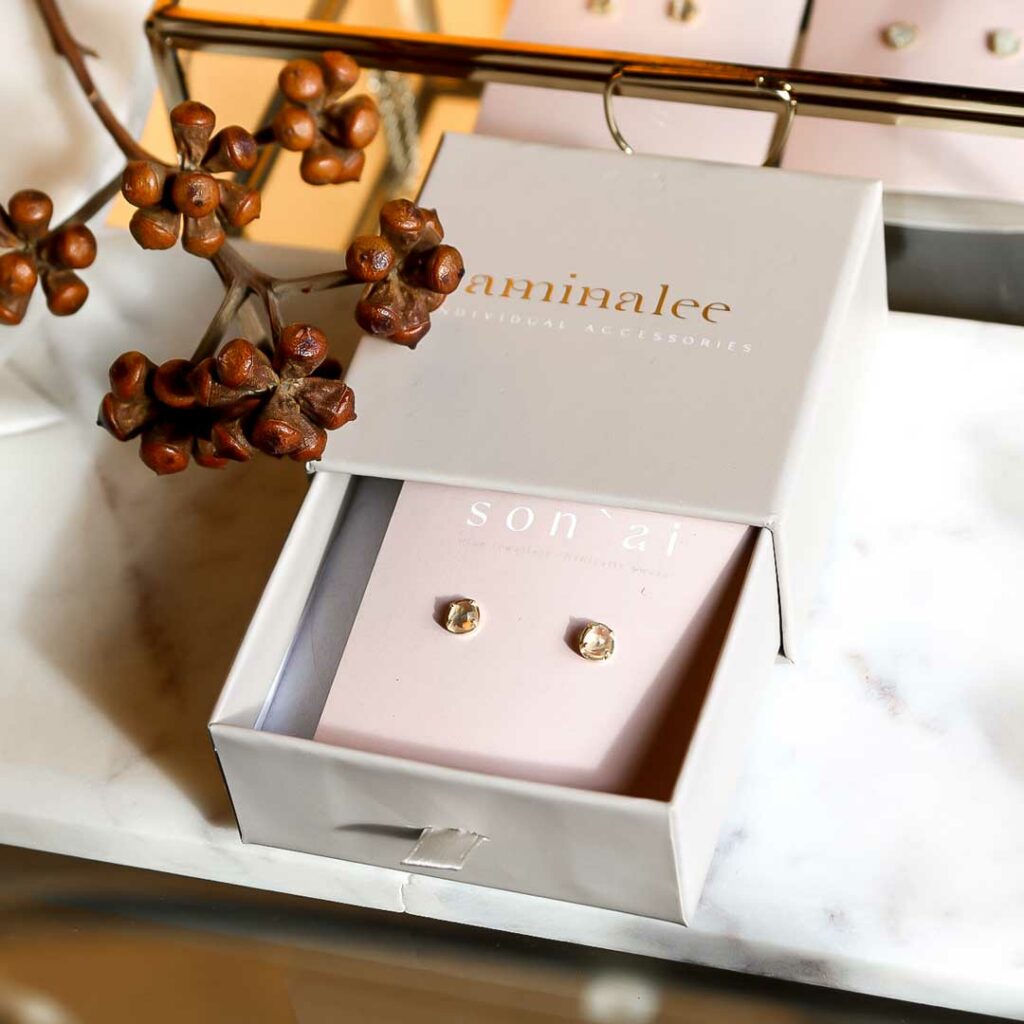 Get your next wallet at JLP Outback from Mira and Mino. Stocking a great range of luxury leather goods at a great price. We love this coin purse and wallet for only $39, made from Italian leather and handcrafted in the store.
Find them in Shop 10.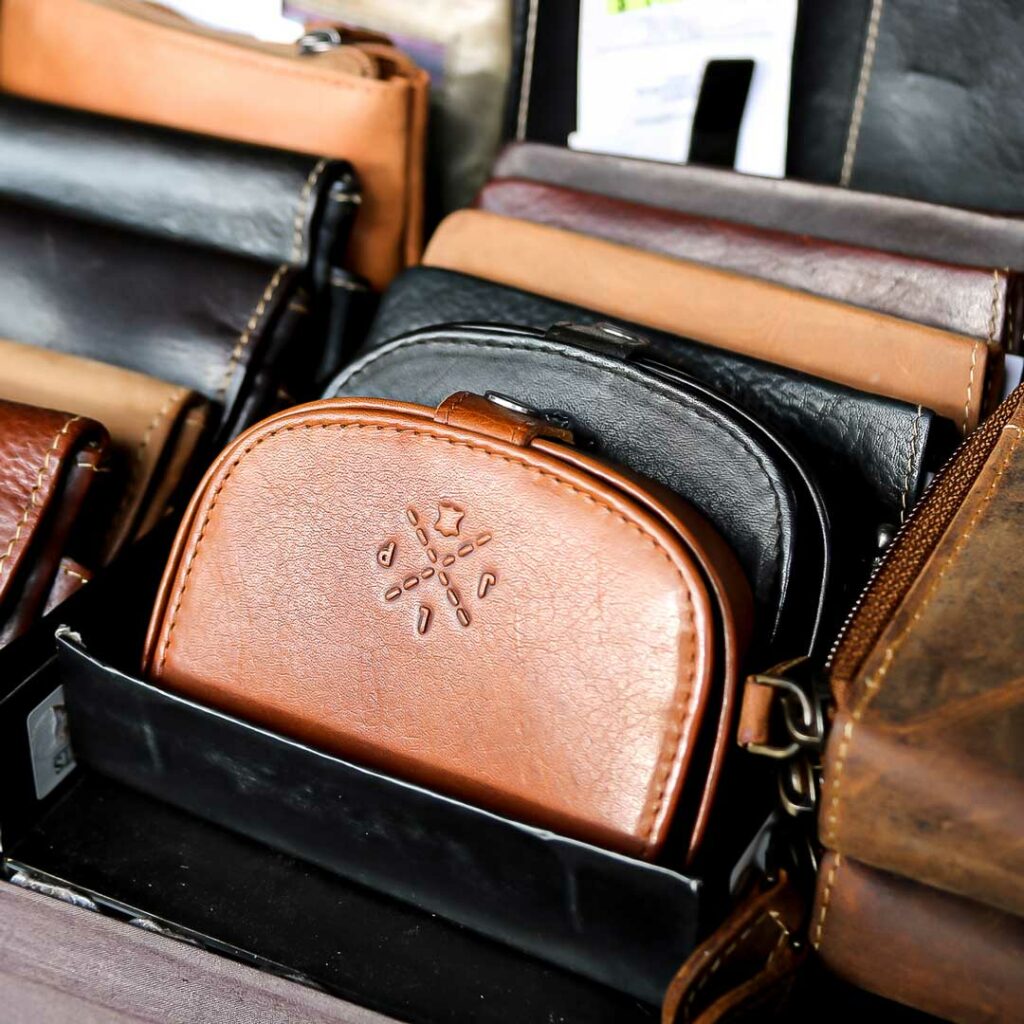 Ever wanted to see what your eyes really look like? Head to IrisPhoto where Mitch and the team will take a close up of your eye so you can see each tiny detail and fleck of colour. A print costs $38 for A4 size or up to $168 for a "collide" (two people's eyes in one frame). How great would this be in your house?
Find them in Shop 22.