Wednesday, 24th November 2021
Great Market Finds – Victoria Street
Victoria Street is home to great stores, foodie hangouts and quirky knick-knacks. Located next to A Shed, you'll find a buzzing precinct filled with some of Melbourne's finest makers, creators and producers. Here are some of our top picks to get you started.
Are you really a Melburnian if you haven't been to Market Lane Coffee? Famous for their delicious, house-roast and their coffee cups adorned with "We Make Coffee for A City That Loves to Drink It" – Market Lane is the brainchild of Jenni, Jason and Fleur – and now has over seven locations around Melbourne, two of which are at the Market!
Find Market Lane Coffee at Shop 83 – 85 Victoria Street or shop online.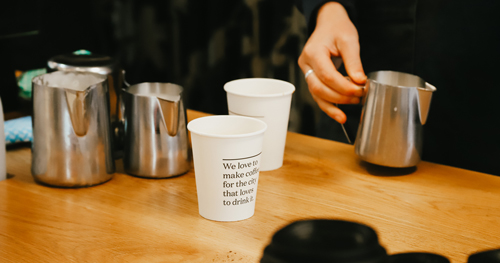 Melbourne's very own dedicated Tintin shop, right here at the Market, offers all things Tintin including prints, toys and games, collectors' items and decor. These small resin figurines, only $49 each, would make a nice addition to a bookshelf or coffee table. If you need any help or want to find something specific, make sure you chat to owner Sam.
Find The Tintin Shop at 91 Victoria Street or shop online.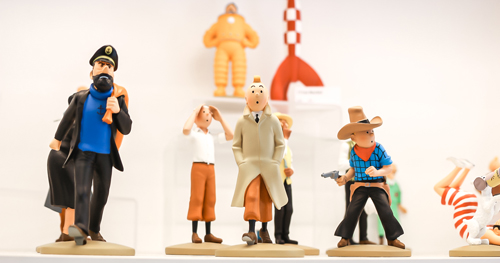 At QVM Vitamins you'll find a great selection of all things medicine, health food and pharmaceutical needs at great prices. They also have an online store, so you can shop straight to your door if you prefer. Stock up on your favourite health products for your summer smoothie and baked goodies!
Find QVM Vitamins at Shop 95 – 97 Victoria Street or shop online.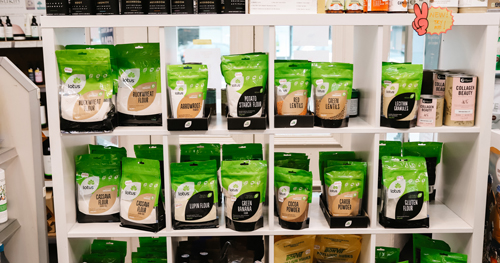 At The Hat Project, all hats are carefully chosen, and you'll find a large array including flat caps, summer hats and more! The friendly team will help you find your perfect fit to ensure your summer ready and super stylish!
Find The Hat Project at 99 Victoria Street or shop online.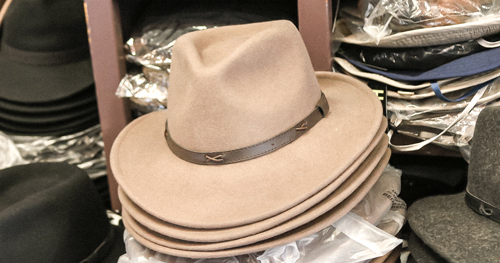 Collective Closets is owned by African-born, Australian-raised sisters (Laurinda + Fatuma) and home to fun, eye-catching designs and limited releases. A donation from each garment sold goes directly to the Collective Closet's Mission of Hope – to support a young girl in Nairobi with her education. With funky prints, easy-to-wear clothing and a collection of jewellery and accessories, shop your latest outfit at Collective Closets. We love there Xiluva Tee, ($69), which is a collaboration between African designer Mafalda and the sisters.
Find Collective Closets at 103 Victoria Street or shop online.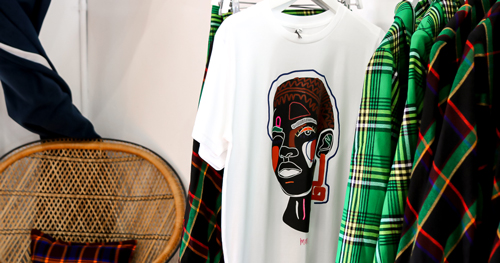 Need a wardrobe refresh? Local knitwear designer Wendy has been at the Market since 2015 and creates timeless pieces for every style. She even has an in-house loom so you can watch garments being made! From shawls to patterned scarves, you can really find something that you adore – and will last for years to come. Check out her 'After Hours' consultation service where you can curate a brand new wardrobe full of local, and Wendy Voon designs.
Find Wendy Voon Knits at 107 Victoria Street or shop online.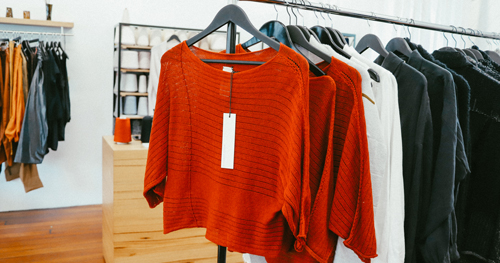 Craving a new scent for your home? Parlour has sweet smelling candles, skincare and beauty products, making them the ideal stop for anyone who wants to spend a little time on practising self-care. Shop eco-candles made with soy wax or their easy-to-grab Perfumettes.
Find Parlour at 111 Victoria Street or shop online.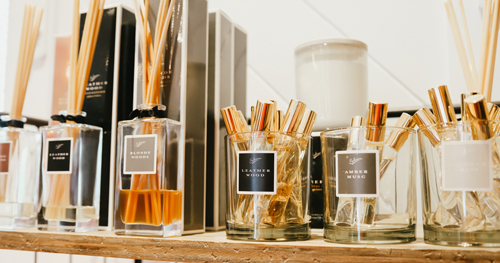 Are you a budding chef? There is only one place to go in Melbourne for the latest releases, collectibles and foodie finds, and that's Books for Cooks. Like its name, owner Tim can help you find any cookbook you desire. Starting from $5 for smaller books right through to $5,000 for collectibles, you can cook up a storm and uncover a new favourite cuisine.
Find Books for Cooks at 115 – 121 Victoria Street or shop online.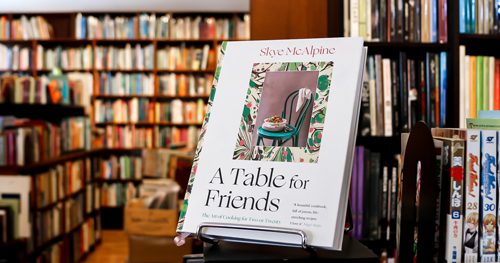 If you love all things sport, you can't go past family-owned business, Vic Market Sports – the home of AFL, Rugby and Soccer merchandise. Whether you want to sip from your favourite mug with your team's logo, kick around a Sherrin or rep a jersey at the game, Vic Market Sport's founders, Selma and Neville, can help you find the perfect gift or memorabilia for any occasion. Support your sport wherever you go with this cute Sherrin keychain for $6!
Find Vic Market Sports at 123-129 Victoria Street or shop online.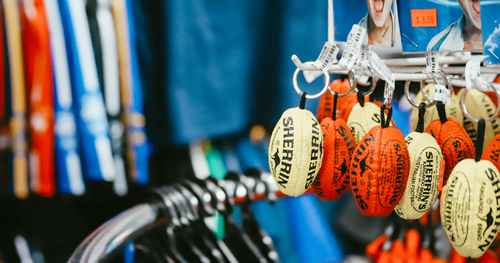 There's nothing better than a fresh mani, especially after lockdown! Kick start your Market shopping trip by giving your nails a refresh at Melbourne Nails. With shellac, polish and acrylics available, you can treat yourself and unwind right on Victoria Street. Prices start from $15 for a plain mani.
Find Melbourne Nails at Shop 137 Victoria Street.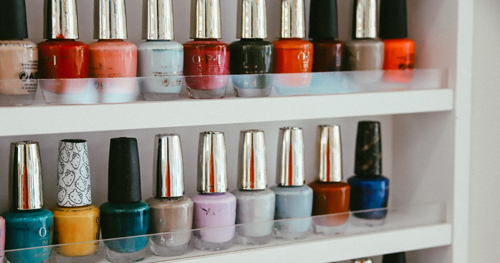 In Leatherz
In Leatherz is your go-to destination for luxury, leather handbags. Specialising in soft leather accessories that will take you from day-to-night, the contemporary range is broken up into different collections featuring plenty of different colours and styles. Whether you're on the hunt for a special gift or need to replace your trusty work bag, you're sure to find what you're looking for. These fun rucksacks start at $170.
Find In Leatherz at 141 Victoria Street.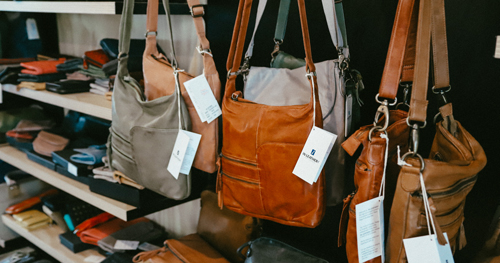 Spruce up your guest bathroom or your ensuite with wonderfully smelling hand-made soaps from Victoria Market Soapbox. We love the olive scent with its fresh and zesty notes – but if you prefer something tangy and light, try the berry scent. Each of the soaps are made with plant-based oils, so they are also 100% vegan. Prices start at $1.90, or you can buy multiple for up to $17. Victoria Market Soapbox also has house cleaning supplies and bulk-buy laundry detergent with an optional refillable station so you can bring in your own containers.
Find Victoria Market Soapbox at 143 Victoria Street or shop online.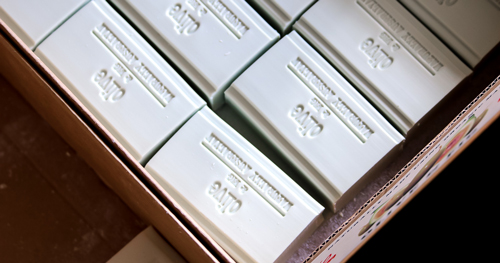 If you love fun trinkets and exciting gifts, swing by Mu Shop. With a selection of home décor, mugs and books, it's a great place to find a birthday present for a loved one or even something just for you! We simply adore this spectacular Alice in Wonderland inspired print.
Find Mu Shop at 145 Victoria Street or shop online.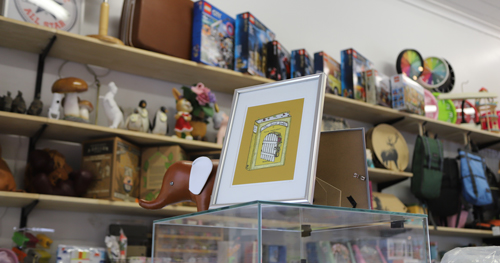 Folia House really is the epitome of a plant lovers' paradise. There's a huge range – from leafy monsteras and small succulents to bright and colourful pots. While you're there, chat to the team to make the most of your new plant friend or get some care tips from owner Quinn, to make sure you look after your leafy friends. Prices vary depending on the plant, but we love this amazing fiddle leaf fig for $150.
Find Folia House at 155 Victoria Street or shop online.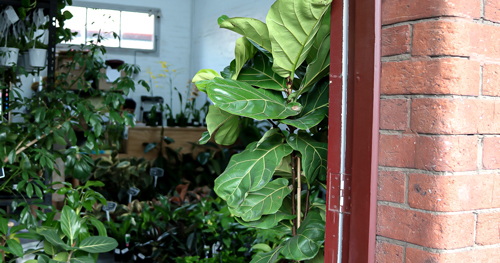 Alex Canteen
This small Vietnamese eatery serves up piping hot pho, crispy banh-mi, or our favourite ­– a vermicelli rice noodle salad served with warm chargrilled chicken. The salad is filled with soft rice noodles and topped with cucumber, carrots, purple cabbage, lettuce, peanuts and chilli sauce, as well as your choice of chicken, tofu or pork for only $11.
Find Alex Canteen at 157 Victoria Street.