Wednesday, 4th January 2023
Queen Vic Market Appoints New CEO
Announcement: Wednesday 4 January 2023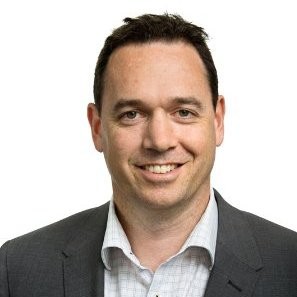 Queen Victoria Market has appointed Matt Elliott as its new CEO.
Mr Elliott will bring a wealth of market experience to the role across customer and trader engagement having previously held a senior leadership position at the Melbourne Market Authority during a time of complexity and significant public investment.
As the Commercial and Business Development Manager, he was responsible for enhancing the wholesale market experience and expanding its customer base. His role included tenant engagement during the move of the wholesale market from West Melbourne to the state-of-the-art precinct in Epping.
Mr Elliott is currently the Sales and Development Manager at Alpine Resorts Victoria for Mt Buller and Mt Stirling where he has responsibility for all aspects of the visitor attraction and experience at Victoria's most popular alpine resort.
QVM Board Chair Jane Fenton AM said Mr Elliott brings a mix of skills that will be invaluable to guiding Queen Victoria Market through a complex period of renewal.
"Matt brings market-related experience in place-making, major projects, property, retail, wholesale markets and tourism to Queen Victoria Market. He has exceptionally strong stakeholder engagement skills with a unique blend of experience both working with traders in times of change and improving the customer experience in retail and leisure environments.
"He understands markets and market culture and has strong international links across the world market community after successfully working in partnership with Queen Victoria Market in his role at Melbourne Market Authority to stage the World Union of Markets International Congress in Melbourne in 2017.
"His experience gives him deep insights into the pressures and issues facing traders, the workings of end-to-end supply chains, the Market's competitors, consumer preferences, the visitor economy, and the need to differentiate the market from other shopping, cultural and leisure precincts. He understands that traders are the fabric of the market," she said.
Mr Elliott said his career choices had been driven by a passion for having a positive and lasting impact on Victorian's lives – whether it be where they choose to live, work, shop or recreate.
"I am delighted to be appointed as the CEO of Queen Victoria Market and I look forward to working with staff, the board, traders, partners, the wider market community and our shareholder, the City of Melbourne, to ensure the brightest future for the Market in a rapidly changing retail environment in fast developing inner-city Melbourne."
Mr Elliott will commence his role as CEO on Monday 27 February 2023.