Saturday, 5th June 2021
Shakshuka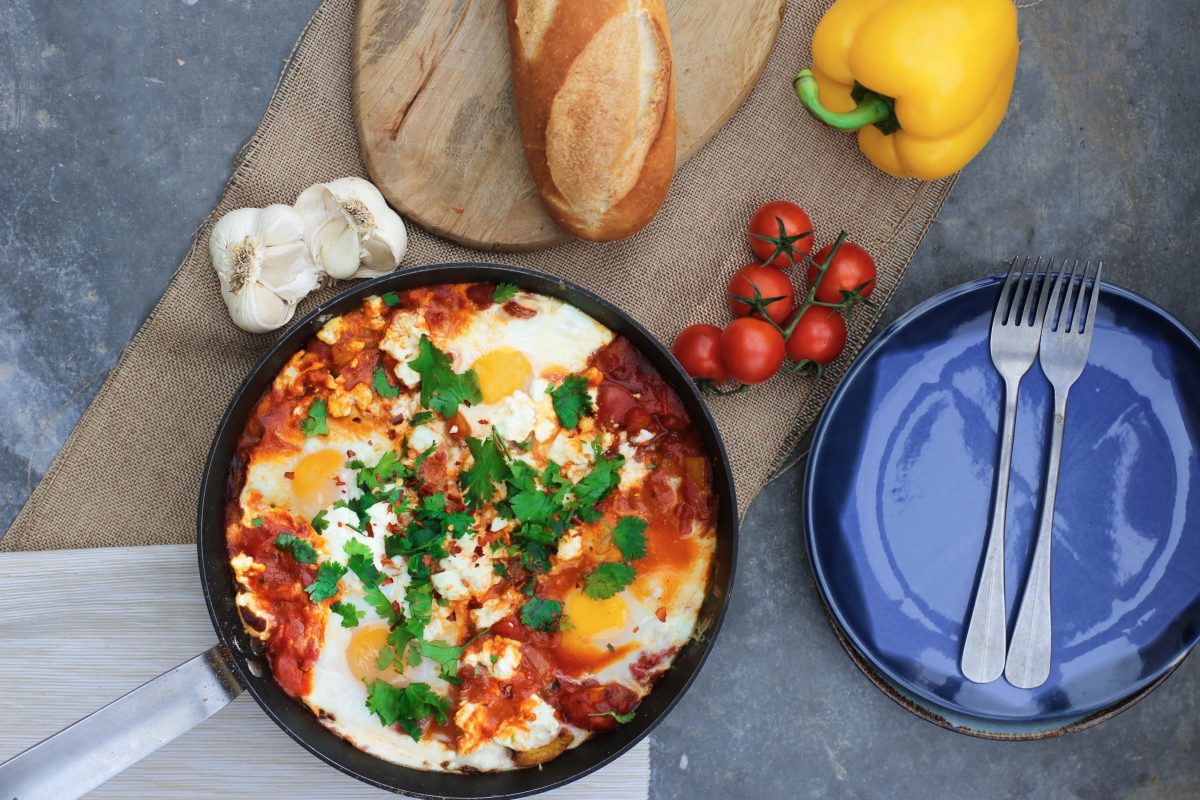 This quick and easy shakshuka recipe will be a family favourite in no time.

Total Prep & Cooking Time: 30 minutes
Serves 6
Ingredients
1 tbsp olive oil
1 brown onion, finely diced
2 garlic cloves, crushed
1 red capsicum, finely sliced
2 chillies, finely diced
2 tins (400g) of crushed tomatoes or passata
1 tsp sweet paprika
1 tsp ground cumin
½ tsp brown sugar
6 eggs
1 small handful parsley
Crusty bread to serve
Method
Heat the oil in a medium heavy-based frying pan over medium-high heat. Add the onion, garlic, capsicum and chilli. Cook for 3–5 minutes until tender and slightly caramelised.
Add the canned tomatoes, paprika and cumin and cook for 1 minute or until fragrant. Add the sugar, stir to combine. Reduce the heat to medium-low and cook for 15–20 minutes.
Create a small well and crack the eggs one by one into the tomato mixture in the pan.
Reduce the heat to low and cook for 5 minutes or until the eggs are cooked the way you like. Sprinkle over parsley, season with salt and pepper and serve with your crusty bread.
Find all the ingredients to recreate this dish at home at the following Market traders: