Wednesday, 18th September 2019
Spring Potato Salad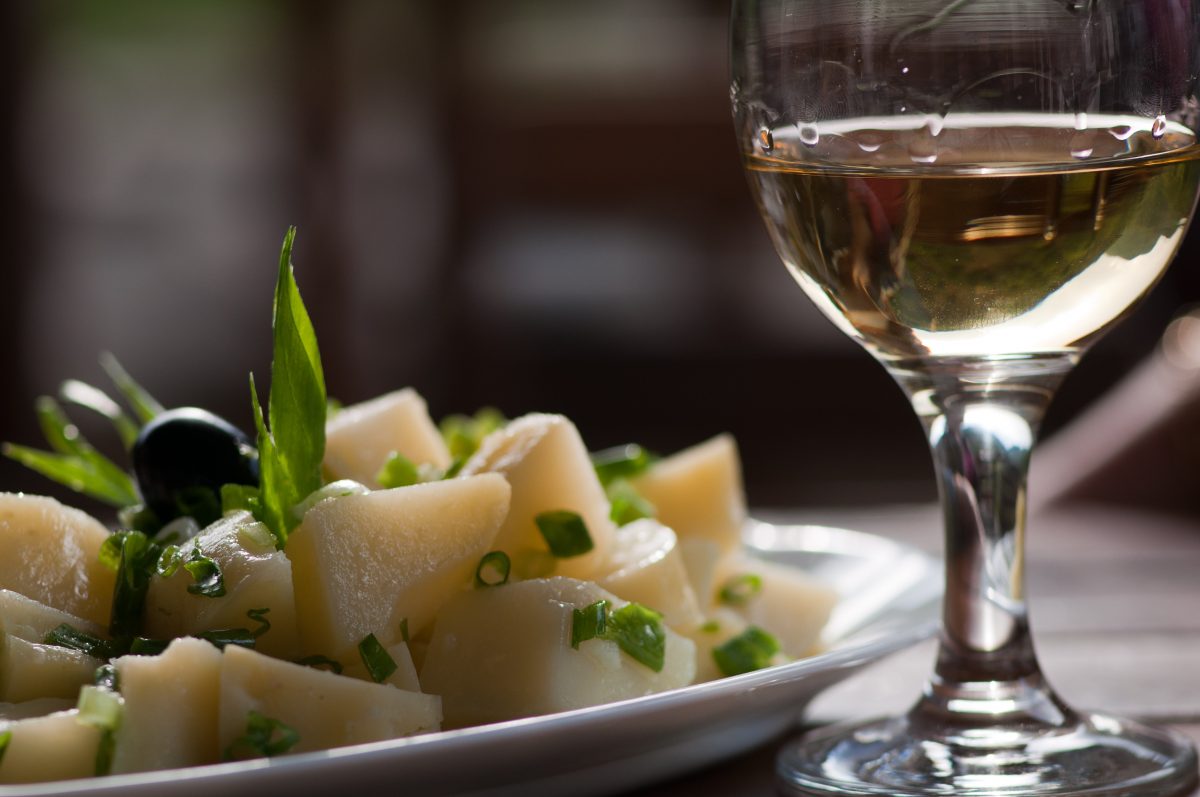 Serves 4
This delicious potato salad is perfect addition to your next barbecue or picnic.
Ingredients
12 even-sized chat potatoes
1 egg
4 bacon rashers, rind and excess fat trimmed, finely chopped
1/4 cup whole-egg mayonnaise
40g sour cream
1 small garlic clove, crushed
1/4 cup loosely packed finely chopped fresh dill
4 green shallots, ends trimmed, finely sliced
Salt & freshly ground black pepper
Method
Place the potatoes in a large saucepan and cover with cold water. Bring to the boil, then boil uncovered for 10 minutes or until tender when pierced with a skewer. Drain, then set aside for 30 minutes to cool. When cool enough to handle, cut in half and place in a serving bowl.
Place the egg in a small saucepan with cold water. Bring to the boil. Reduce heat to medium and gently boil, uncovered, stirring occasionally, for 12 minutes. Drain and cool under cold running water. When cool, peel the egg and set aside.
Heat a small pan over high heat. Add bacon and cook, stirring, for 3 minutes or until crisp. Remove from heat.
Combine the mayonnaise, sour cream and garlic in a small bowl.
Add the bacon, dill and green shallots to the bowl with the potato. Gently toss to combine. Add the sour-cream mixture and toss to combine. Taste and season with salt and pepper as needed.
Cut the egg into quarters and arrange on top of the potatoes. Serve the potato salad immediately.