Wednesday, 2nd January 2019
Italian Potato Frittata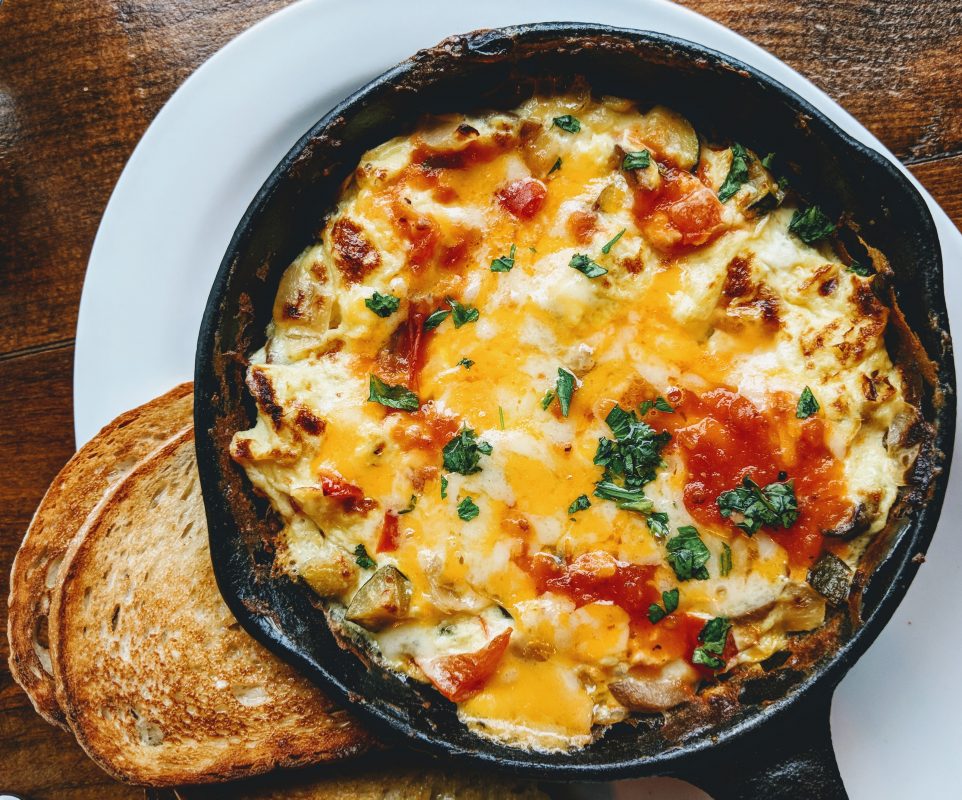 This tasty Italian frittata is perfect for lunch or a light mid-week dinner and can be eaten hot or cold. Pick up your eggs from one of our egg specialists at the Eggporium or the Eggsperts.
Ingredients

4 eggs
1 handful of basil leaves
1 handful of Parmesan cheese
2-3 kipfler potatoes
1 tablespoon olive oil
Method
1. Turn oven's grill setting on to 180 degrees.
2. Peel and cut the kipfler potatoes into thin slices. Zap them in the microwave for about a minute then add to a heated fry pan with olive oil.
3. Meanwhile, crack the eggs into a bowl and whisk with a fork.
4. When potatoes are browned slightly, pour the egg mixture in. Add a handful of Parmesan cheese. The frittata should start to take shape at around the 1 minute mark. Add the basil leaves.
5. When confident the bottom is cooked, put the fry pan into the oven so the top is cooked. Add salt and pepper, serve immediately.