Thursday, 2nd June 2022
Celebrating Australian Made Week
Celebrate Australian Made Week (6 – 12 June) and explore the Market for a great range of certified Aussie made goods. From toys and souvenirs, to everyday essentials including winter coats, clothing, Ugg boots, socks and candles, the Market has a great range of locally-made goods – simply keep an eye out for the Australian Made logo to support our amazing local artisans and producers.
A third-generation Market family, find an extensive range of genuine Australian made soft toys, apparel, keyrings and art.
Find Allanson Souvenirs in L Shed, Stall 32.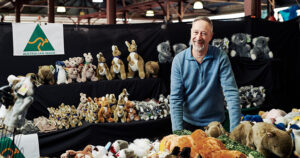 Australian made means quality, and these socks are no exception! Not only are they made right here in Melbourne, but the designs are also hand-drawn by Bruce himself.
Find Bruce Goose in Rear of L Shed, Stall 5 and String Bean Alley, Shop 19.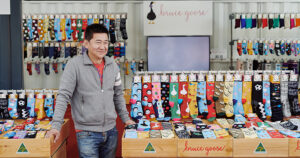 Perfect for winter, shop a gorgeous range of quality coats, jackets, puffers, beanies, scarves and more. Their collection caters for women, men, children and come in a variety of colours and sizes.
Find Catcher Coats in J Shed, Stall 105-108.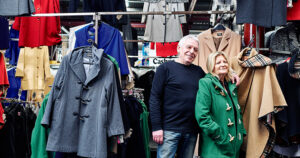 A second generation small business and proudly Australian made since 1979, they believe in quality that will stand the test of time and all conditions. Shop a colourful and impressive collection of knitwear including cardigans, wraps, ponchos and blankets.
Find Danny's Knitwear in the Rear of K Shed, Stall 4-5.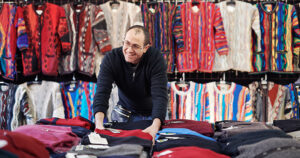 Manufactured right here in Victoria from first grade double-faced Australian Sheepskin. Keep warm (and stylish) this winter with moccasins and Uggs for women, men and children.
Find Jumbo Uggs Australia in E Shed, Stall 133-114.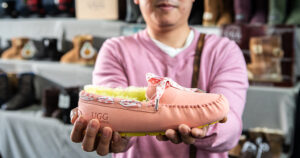 Shop beautifully carved wooden boards made from Camphor trees that grow in regions of New South Wales and Queensland. Each board is unique, plus there are a variety of sizes, shapes, and styles to choose from.
Find Woodcrafts Australia at Queen Street, Stall 24-25.