Coming Soon: Testing Grounds Art Space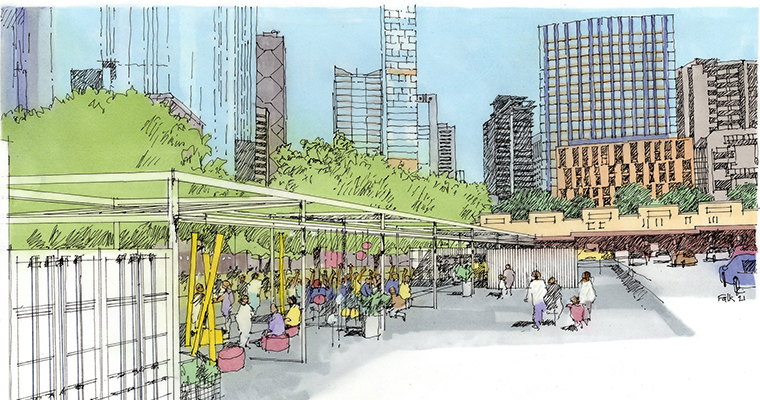 Experimental arts space Testing Grounds is making its way to its new home at Queen Victoria Market, located next to the Pop-Up Park on Queen Street.   
From mid-2022, Testing Grounds will transform a portion of the open air car park to construct a public arts space, which will host a diverse program of events, workshops, installations, and performances that showcase Melbourne's creative community.   
The arrival of Testing Grounds also forms the next stage in transforming the open air car park into the future 1.75 hectares of public open space.  
The temporary relocation of Testing Grounds from Southbank to the Market precinct is funded through the Melbourne City Recovery Fund, a partnership between the City of Melbourne and Victorian Government designed to help reactivate our city following the impacts of the pandemic.  
To find out more, including the Expression of Interest process and current activities, visit Testing Grounds online.   
Creative Development Sheds
Throughout June, Testing Grounds is providing studio spaces as part of its Creative Development Sheds Residency program. Located in F Shed, visit the artists and check out their work behind the scenes, responding to the Market surroundings, connecting with neighbouring traders and visitors through large-scale installation, video and performance. Click here to read more about the Creative Development Sheds and see which artists will be popping up.