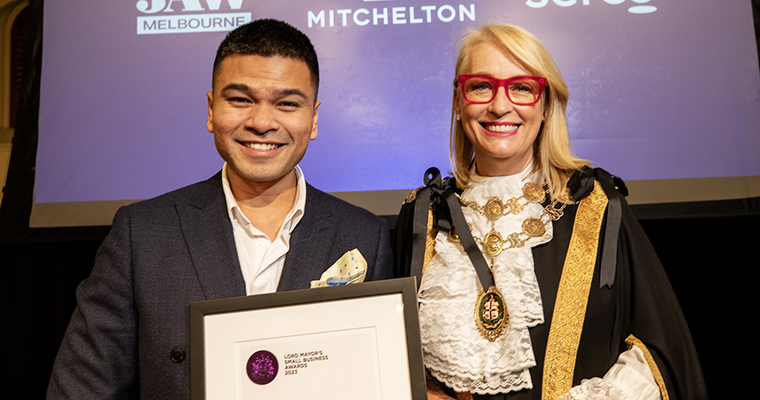 At Queen Vic Market, we take immense pride in our vibrant community of diverse traders and artisans. Today, we shine a spotlight on Ripe, a remarkable small business that has not only championed the cause of local Australian produce but has also been awarded Small Business of the Year 2023 by the City of Melbourne.
Founded by Hakim Halim, a Singaporean-born cheesemonger with an extraordinary passion for Australian artisanal cheese. Ripe Cheese made its mark as the first and only all-Australian cheese shop in the world.
"I never imagined winning Small Business of the Year when I first came to Melbourne 13 years ago as an international student. However, all the credit goes to the Australian producers who we champion every single day. It's such a joy to be recognised as a business with a purpose bigger than ourselves. Our dream is to have more Aussies supporting and enjoying artisanal Australian
produce".  – Hakim
Their famous Triple Cheese Toastie is fast becoming a Melbourne icon. Loaded with mozzarella, cheddar, blue cheese, and caramelized leeks, all nestled between buttered sourdough bread. And in 2023, Ripe has expanded its horizons by venturing into meats and charcuterie with "&Cured." Which provides a platform for small, artisanal Australian producers such as Oakwood Smallgoods in Castlemaine and City Larder in Melbourne.
"A cheese platter isn't complete without cured meats. It seemed like a natural progression for us to widen our support of Australian produce in this larger space." – Hakim